Steven M. Sipple: Huskers enjoy big finish with critical pickups, but key is still QB position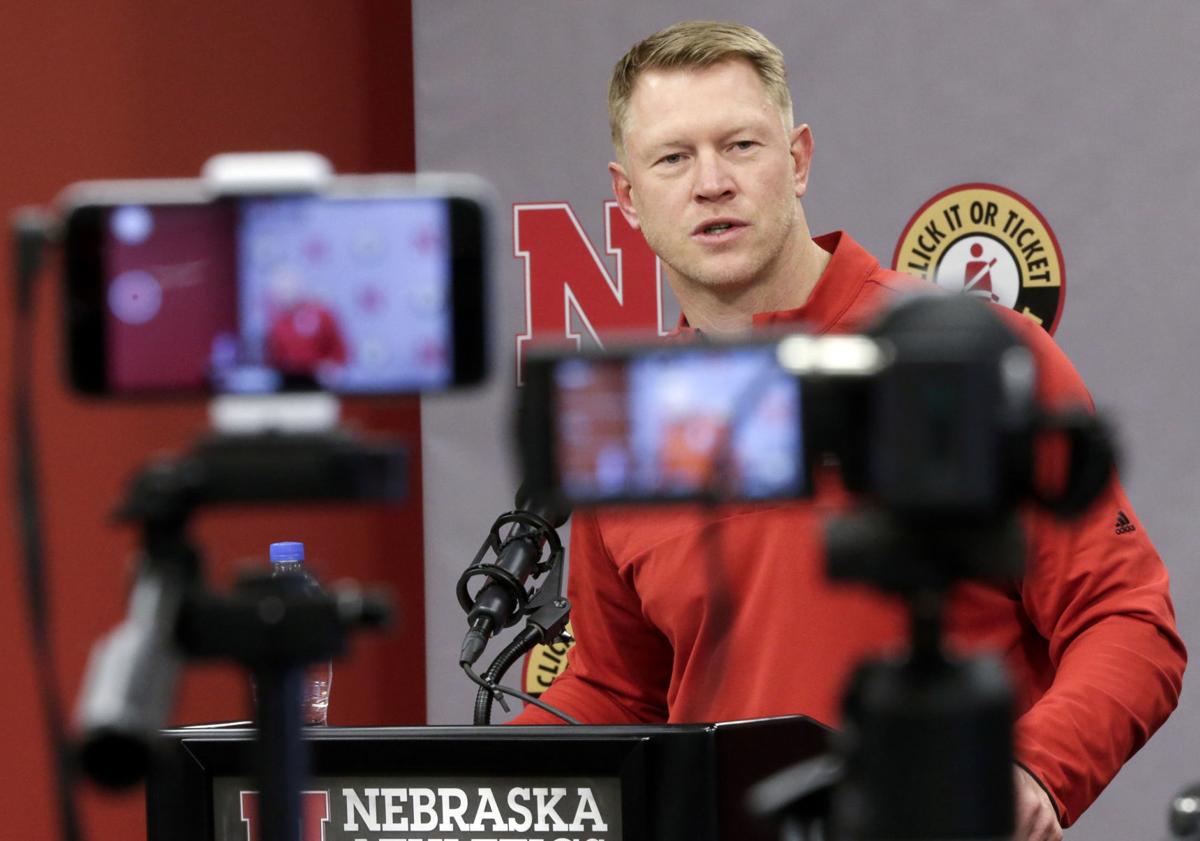 The morning zipped along with the speed of a Space-X rocket.
Twitter buzzed with Nebraska football recruiting news.
A four-star pass rusher from Georgia is "N"! Here comes a corner from the state of Alabama, not to mention a big ol' offensive tackle from the F.L.A.!
Amid the clamor of National Signing Day, Part II, a sage voice from television reminded us of something extremely important as we ponder the unmistakable excitement that Scott Frost has generated in our state without winning a single game as Husker head coach:
That is, never forget the critical nature of the quarterback position in evaluating a program — early stages, middle stages, whatever.
In that regard, you'll get no wild predictions from yours truly regarding Nebraska's 2018 season — not until I know who's playing quarterback, and have some semblance of an idea of what the kid has to offer as a player.
Maybe that kid will be Adrian Martinez.
Having two national signing days almost makes it feel like Martinez is a cagey veteran — even though he arrived on campus just over a month ago after signing Dec. 20.
Bottom line, don't forget the "veteran" QB from Fresno, California.
"If you're building a program and early in your tenure you find a quarterback who's going to be with you for two, three, four years — it's a game-changer," BTN analyst Gerry DiNardo said during a wonderful Wednesday if you happen to be a Nebraska fan.
"If Martinez is that guy, think of the momentum Nebraska has now as a program and you take Martinez and put him in that spread offense. …"
DiNardo's words were coming quickly, excitedly, so much so he almost sounded like some delirious Husker fans in my world.
"He's 6-2, 205 pounds, the No. 7 dual-threat quarterback in the class that was recruited by Ohio State, Oregon, Oklahoma, Alabama — who was a Tennessee commit — it sure seems like he could be the most important signee for Nebraska in the situation they're in right now," DiNardo declared.
Ah, yes, about that situation. Frost had some cautionary words regarding the coming season.
"We have a lot of work to do," he said. "There are some things that have been done around here that are not necessarily the Nebraska way. We need to be strong, we need to be physical, we need to be tough. We're going to get the speed and athleticism, but those other things are things that have to happen in the Nebraska football program."
I don't know if it's Matt Davison or Kenny Wilhite or exactly who it is, but somebody has helped provide Frost with an excellent feel for what caused the program to spiral out of control in 2017 under head coach Mike Riley.
Or maybe Frost just watched video of the Minnesota game.
At any rate, we all should understand the previous head coach was pathologically kind and considerate, as was his defense.
The new coach understands the culture and mindset in the program need to be overhauled. Bring on discipline and accountability. This isn't rocket science.
This is going to be fun to watch. For now, if nothing else, the Nebraska football phenomenon has become a fascinating sociological study. Think about it. The spring game sold out in a little more than 24 hours. There's so much energy in the program — and around the program — that even the Tom Osborne statue has a spring in its step.
Balance all that against the dreaded p-word.
When I hear Frost speak, I swear I often hear (subliminally) "Please be patient, I inherited a train wreck."
Remember, a true freshman quarterback may be barking signals come Sept. 1 against Akron. We'll see about that. Whoever is behind center better be ready to play a game that has finesse and physicality.
Yes, physicality applies to the quarterback position.
"Usually, a team takes on the qualities of its leaders, whether it's the coaches or a leader on the field," said Frost, a tough hombre as Nebraska's starting quarterback in 1996 and 1997.
"I want a tough quarterback, too," Frost said. "Coach Osborne used to run me if I ran out of bounds instead of lowering my shoulder. I don't know if I'll ask our quarterbacks to do that or not. But I want everyone on the team to know they're tough."
Frost then repeated what's becoming a theme in his media appearances.
"Nebraska football used to be built on being physical and being tough, and working harder than the other team," he said. "There are some pieces that have been missing here that we're going to try to get back."
Nebraska took a step forward with a top-25 recruiting class despite obvious time constraints. The Huskers closed well with some critical pickups Wednesday, most notably outside linebacker Caleb Tannor of suburban Atlanta and running back Maurice Washington of suburban Dallas.
Plus, it's clear the mentality in the program is shifting.
"I'm not here to win February," Frost said. "I'm here to win football games in the fall."
He'll obviously need a good, multi-faceted quarterback.
And, yes, a tough quarterback — maybe even as tough as Frost was back in the day.