Depending on the list, Nebraska volleyball player Lindsay Krause was either the No. 1 or No. 2 national recruit for the 2021 recruiting class.
Volleyball Magazine had Krause No. 1, while Prepvolleyball.com had her No. 2 (behind teammate Kennedi Orr).
Fast forward a few months, and Krause was thrilled recently when she was told that after being in and out of the starting lineup during the opening four weeks of the season that she'd earned the job as the starting right-side hitter for the Huskers.
That's the new reality when you get to college, where starting jobs are based on how you perform in practice and matches, and which players give the team the best chance to win.
"I felt super-honored," Krause said. "Me and (freshman Whitney Lauenstein) had both been going at that spot the entire (nonconference), and she did a great job when she was in. I felt like that was a really big honor for me, and I felt like Coach (John Cook) trusted me to have this role. That's pushing me to perform even better."
Krause says the competition with Lauenstein for the spot helped her, but knowing where she stands is also a good feeling.
"I think constantly being nervous, it kind of sucks a little bit," the freshman said.
The start of Krause's college career has been up and down, which is a story that most college players can relate to, even Jordan Larson.
Krause is coming off the best week, when Nebraska opened the Big Ten season with wins against Northwestern and Iowa. Those teams aren't in the top tier of the Big Ten, but Krause averaged 3.8 kills per set with a .500 hitting percentage in those matches, after averaging 1.94 kills per set on .163 hitting before that.
Krause hasn't been caught off guard by how hard it is to have individual and team success in college. She knew it was going to be a challenge.
When she was playing club volleyball, Krause said, it was like there was almost always a shot she could hit that was wide open.
"In college I feel like you have to have a lot bigger range of shots attacking," Krause said. "The blockers are so much better now. You can't hit the same shot over and over again. You got to have different shots."
Krause loved playing high school volleyball at Omaha Skutt, but college volleyball was what she was waiting for. And she hasn't been disappointed now that she's living it every day.
"I love it so much, and I look forward to getting to go to practice every day," Krause said. "And I love my teammates. I've watched them forever. I was thinking the other day how I've been watching (Lauren Stivrins) play since I was in eighth grade. The fact that I'm on the same team as her now, I feel like that's surreal. I've just loved every second of it."
Krause felt good about her last match when she had 12 kills and Nebraska swept Iowa. But in college it seems like the team's success is the more impactful feeling, Krause said.
"Playing now, it's your team success," she said. "It's, like, whatever you can do for the success of your team."
The expectations were high for Krause, just like the rest of her recruiting class. But there are a lot of players on NU's roster who had high expectations and found success at different times along the way.
There was one practice when Krause said she was really struggling, and not at just one thing. Everything. Later, she asked teammate Madi Kubik about what she went through as a freshman, and how she had felt during that season.
"And (Kubik) told me that honestly her freshman year she was just trying to keep her head above water," Krause said. "And I feel like that was some of the best advice I've ever heard. It wasn't necessarily advice, but she was telling me that she went through the same thing, and every freshman goes through the same thing. And you're not different, so just relax and you'll be OK. You just have to understand that you're not going to be perfect every single day."
Kubik made major improvements during the second half of her freshman season in 2019 and was the Big Ten freshman of the year.
Briefly
During Nebraska's match against Michigan (8-3, 1-1 Big Ten) on Friday, Larson will be in attendance and honored after the first set for leading the United States to its first-ever Olympic gold medal in women's volleyball.
Photos: Nebraska sweeps Iowa in Big Ten home opener
Iowa vs. Nebraska, 9.25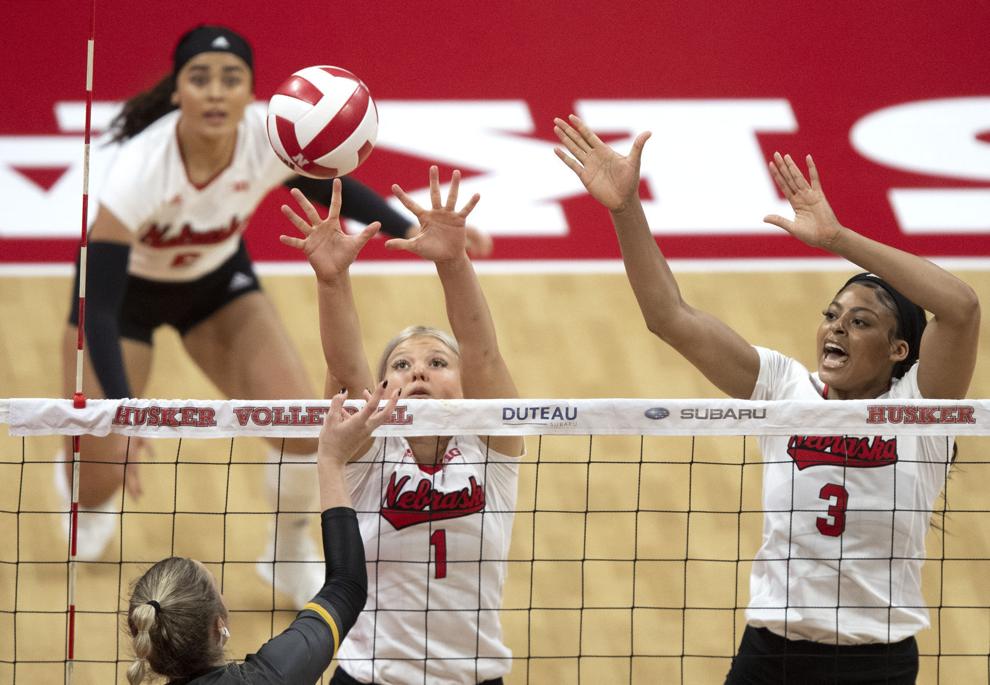 Iowa vs. Nebraska, 9.25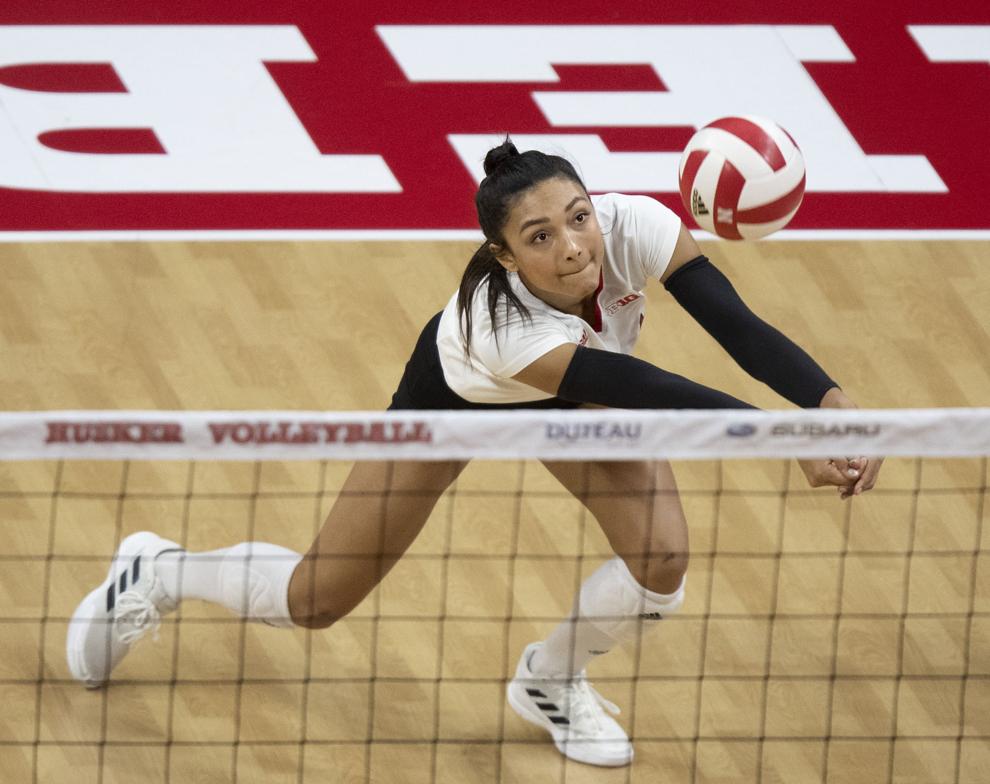 Iowa vs. Nebraska, 9.25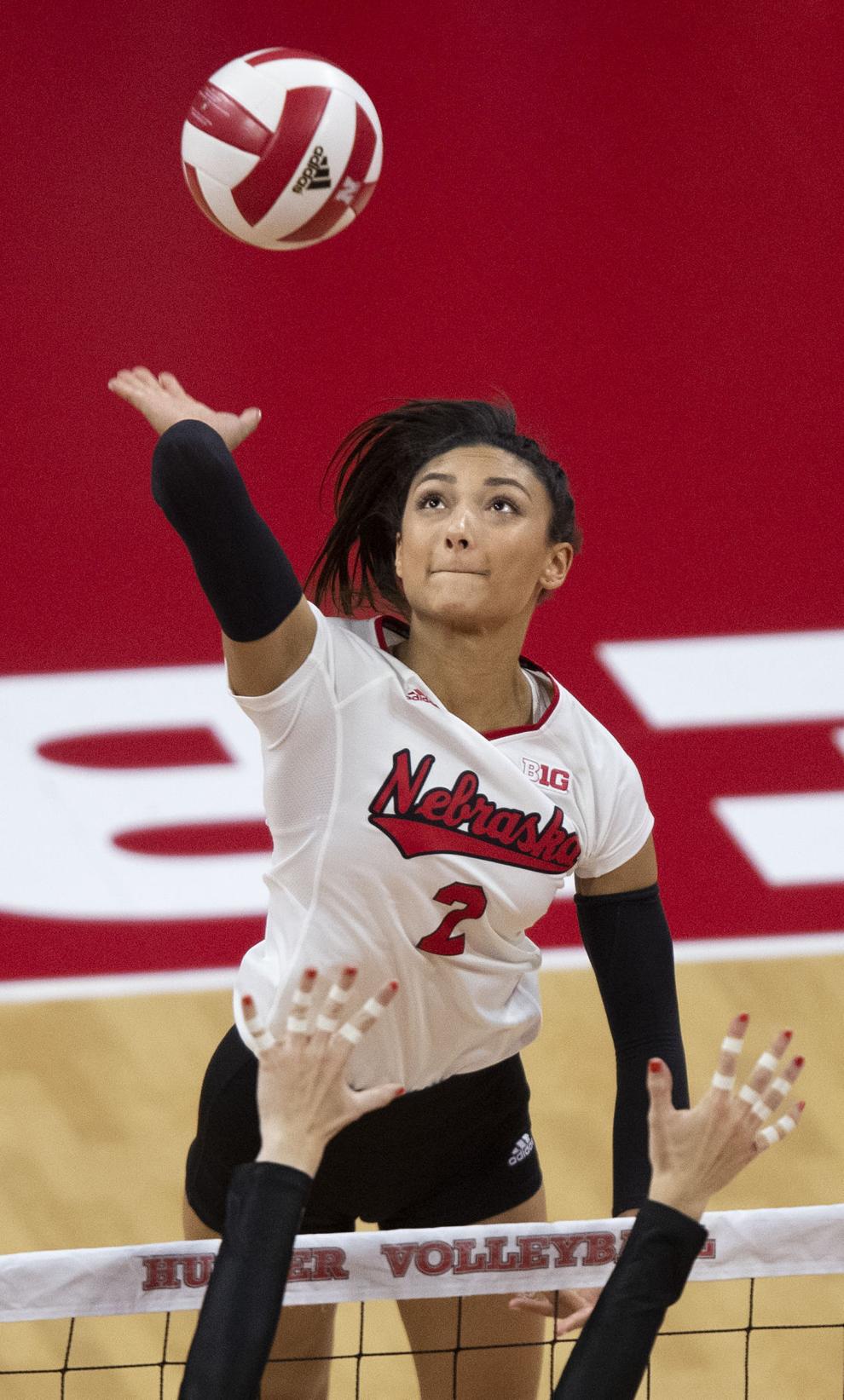 Iowa vs. Nebraska, 9.25
Iowa vs. Nebraska, 9.25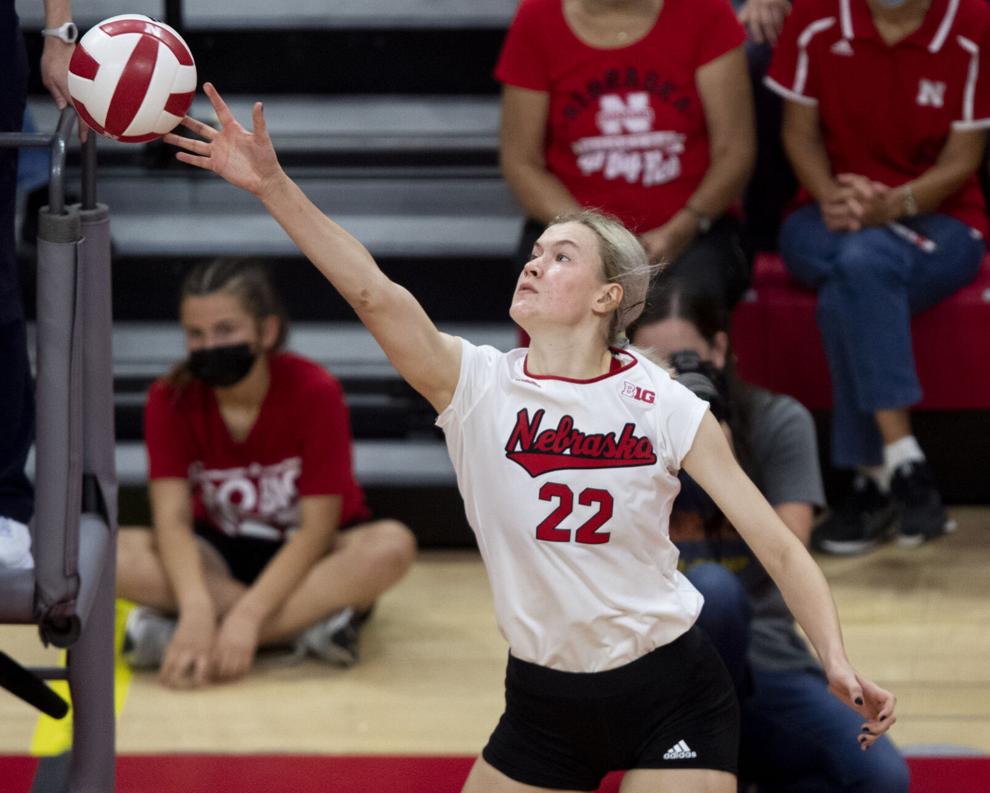 Iowa vs. Nebraska, 9.25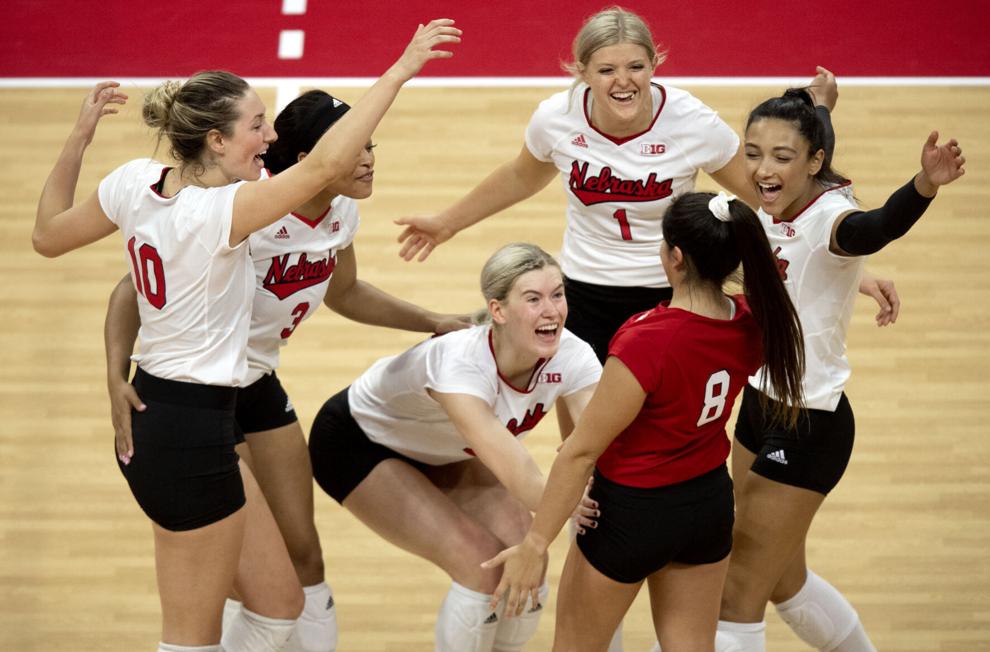 Iowa vs. Nebraska, 9.25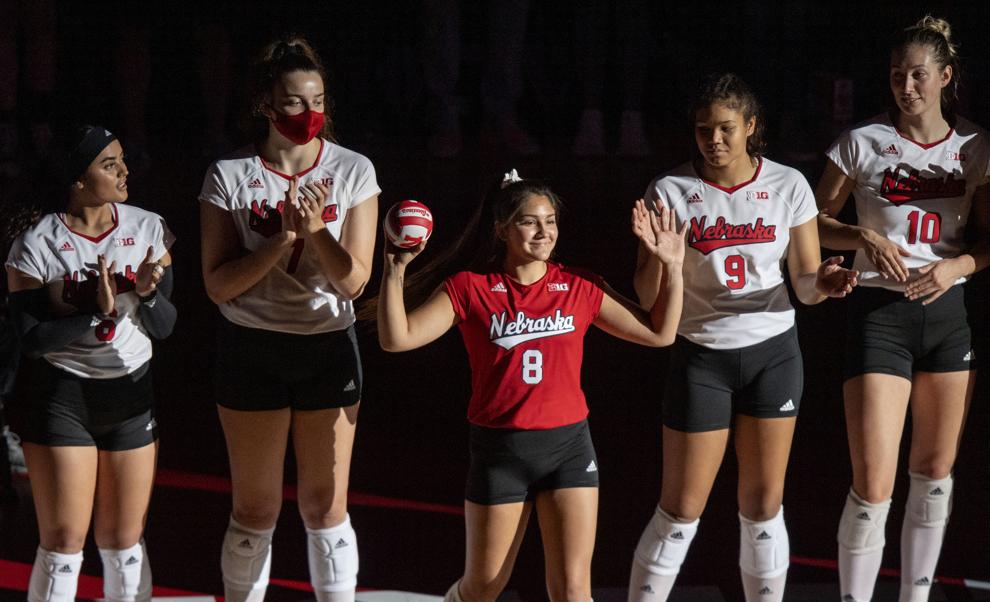 Iowa vs. Nebraska, 9.25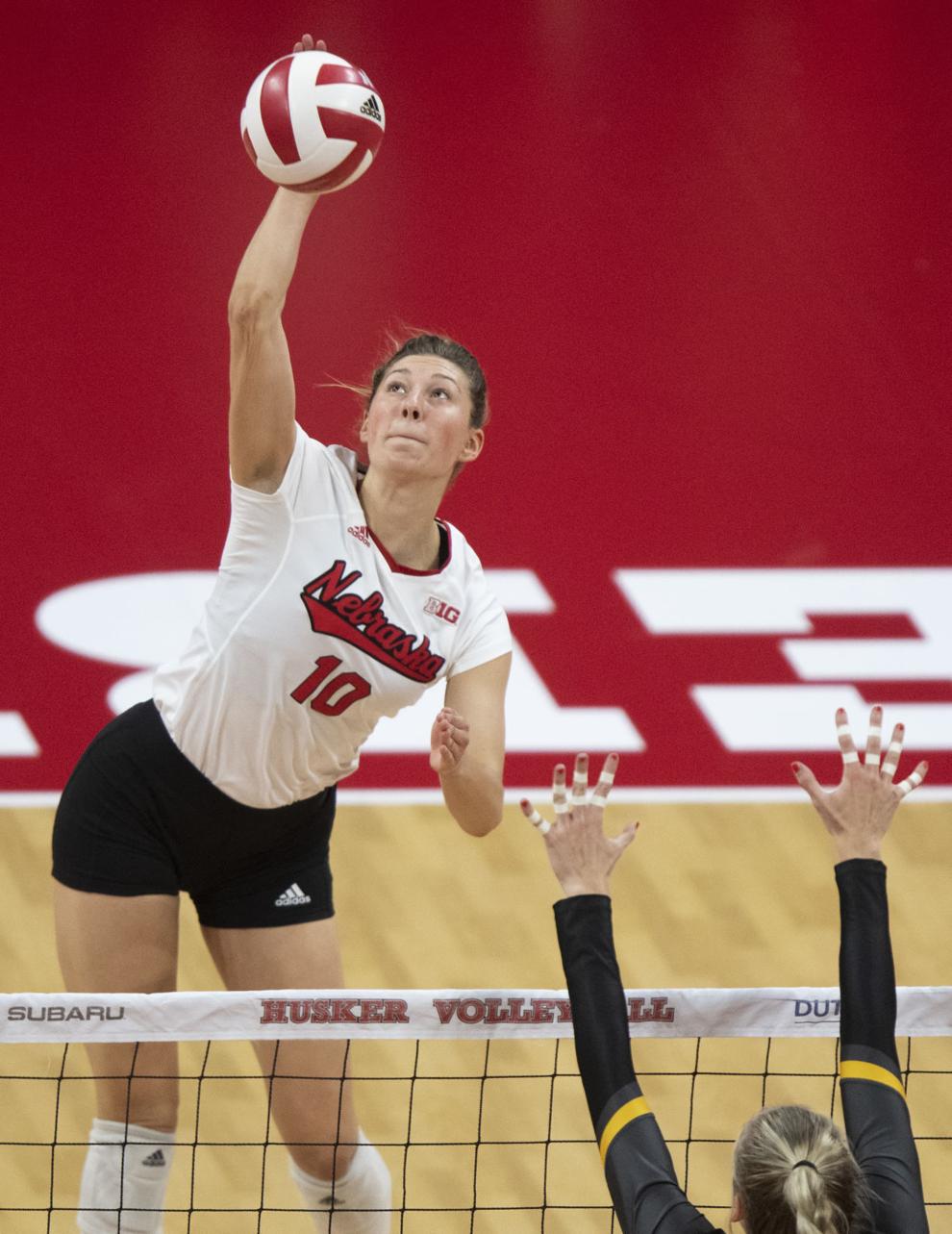 Iowa vs. Nebraska, 9.25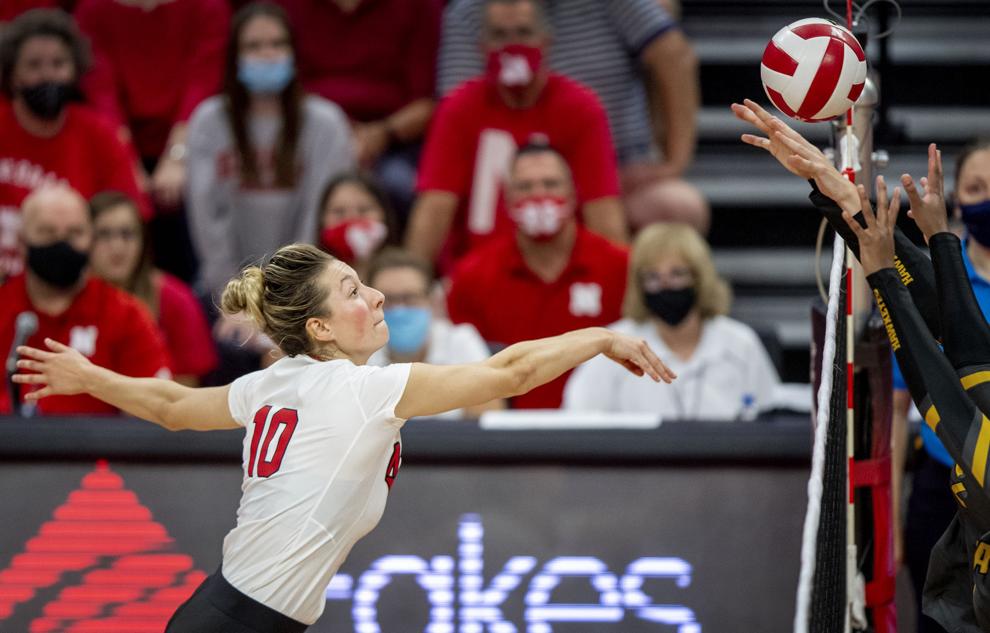 Iowa vs. Nebraska, 9.25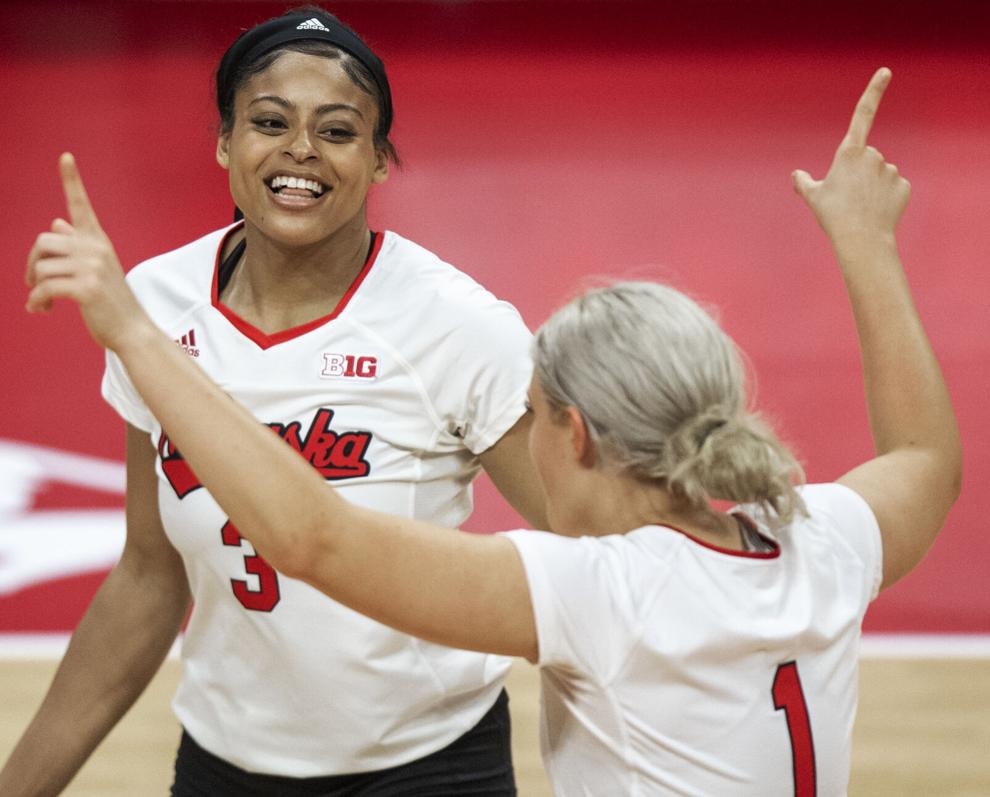 Iowa vs. Nebraska, 9.25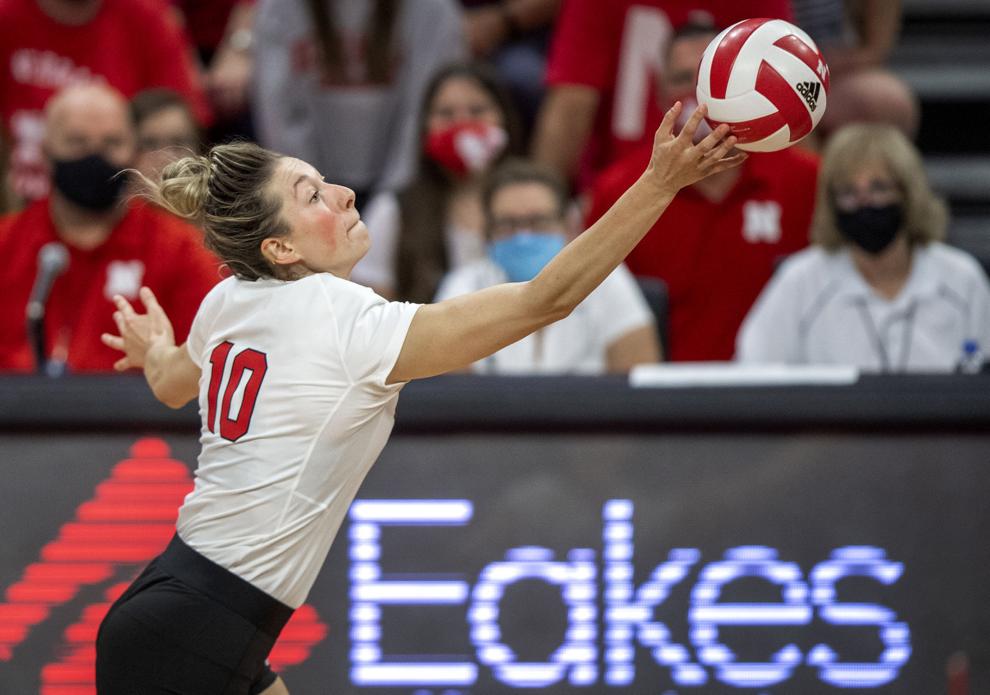 Iowa vs. Nebraska, 9.25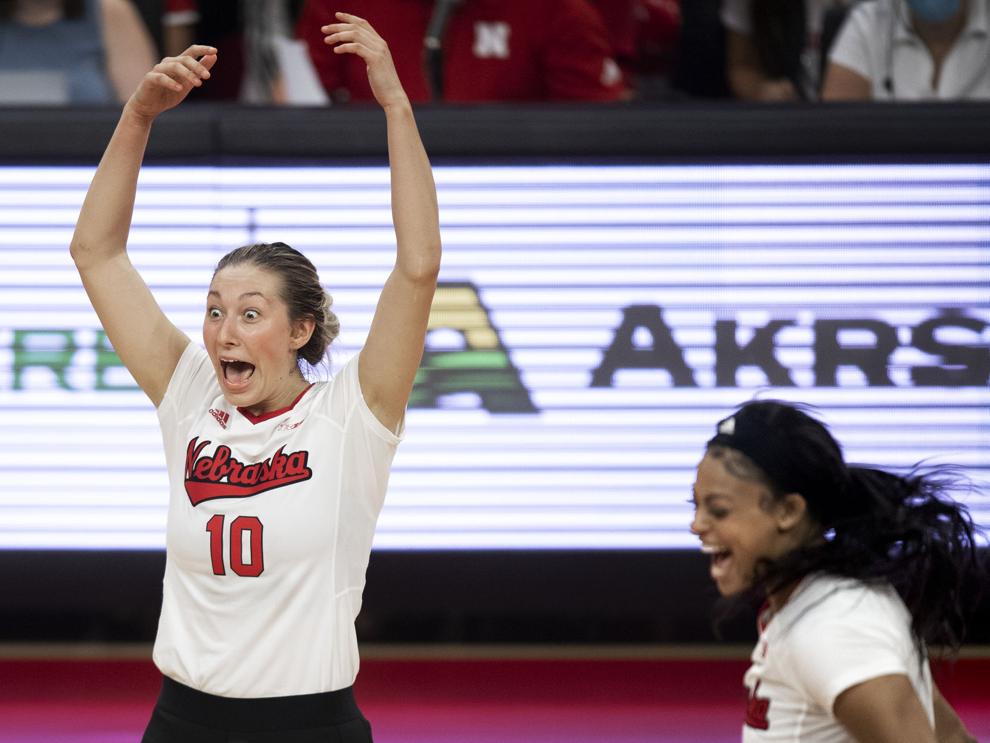 Iowa vs. Nebraska, 9.25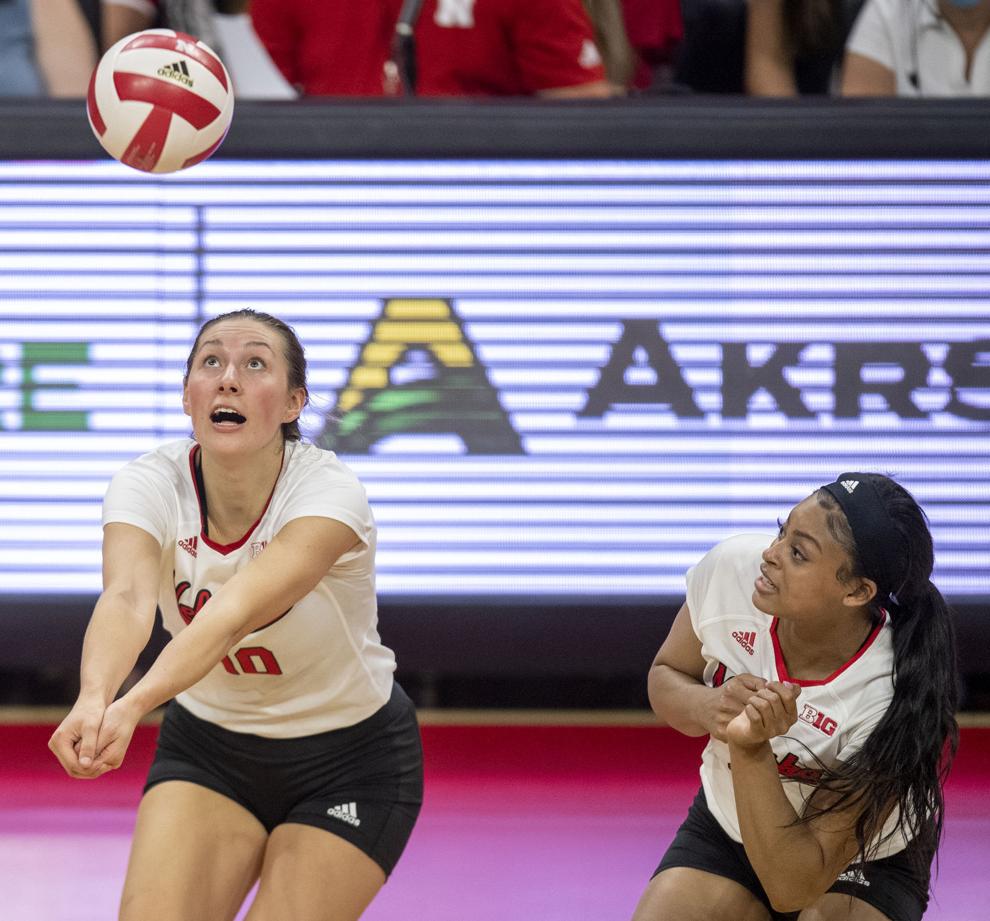 Iowa vs. Nebraska, 9.25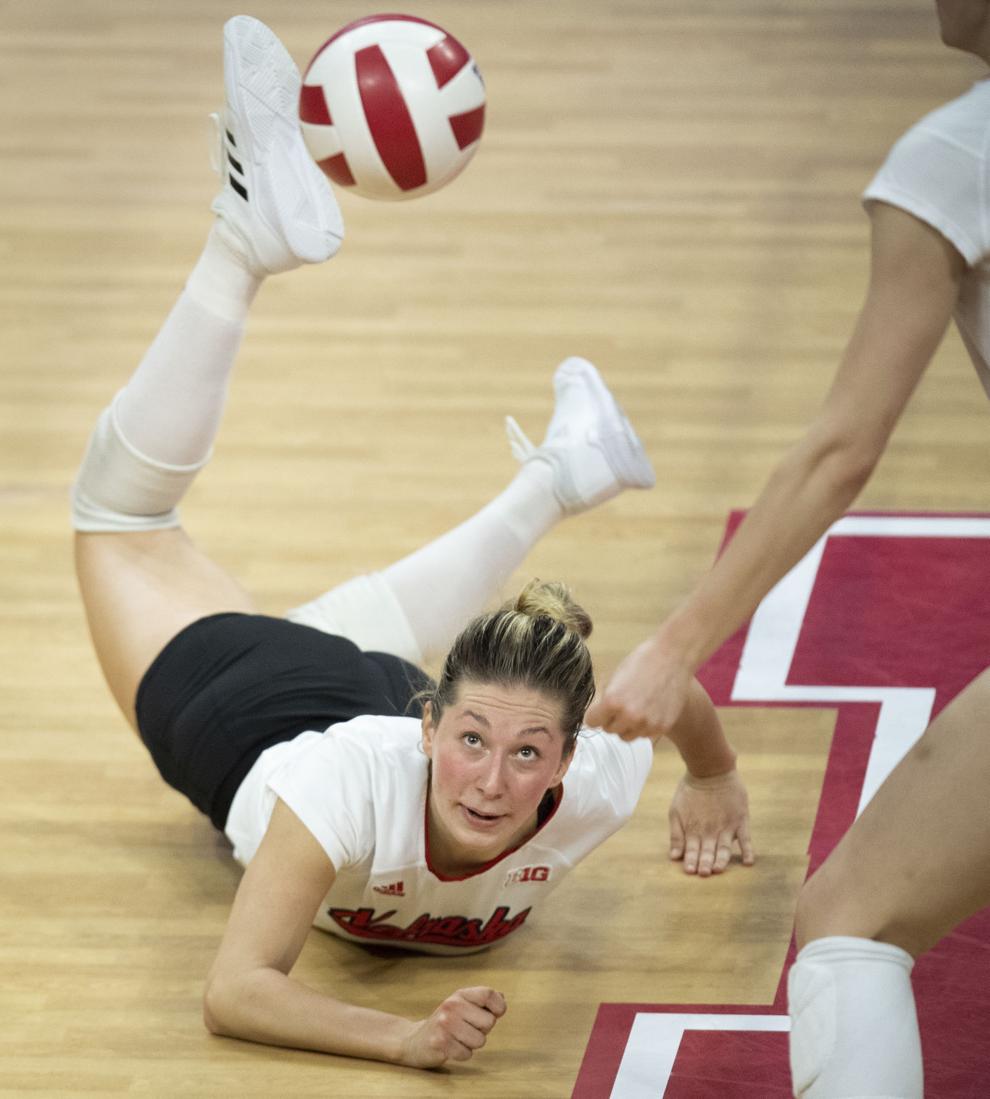 Iowa vs. Nebraska, 9.25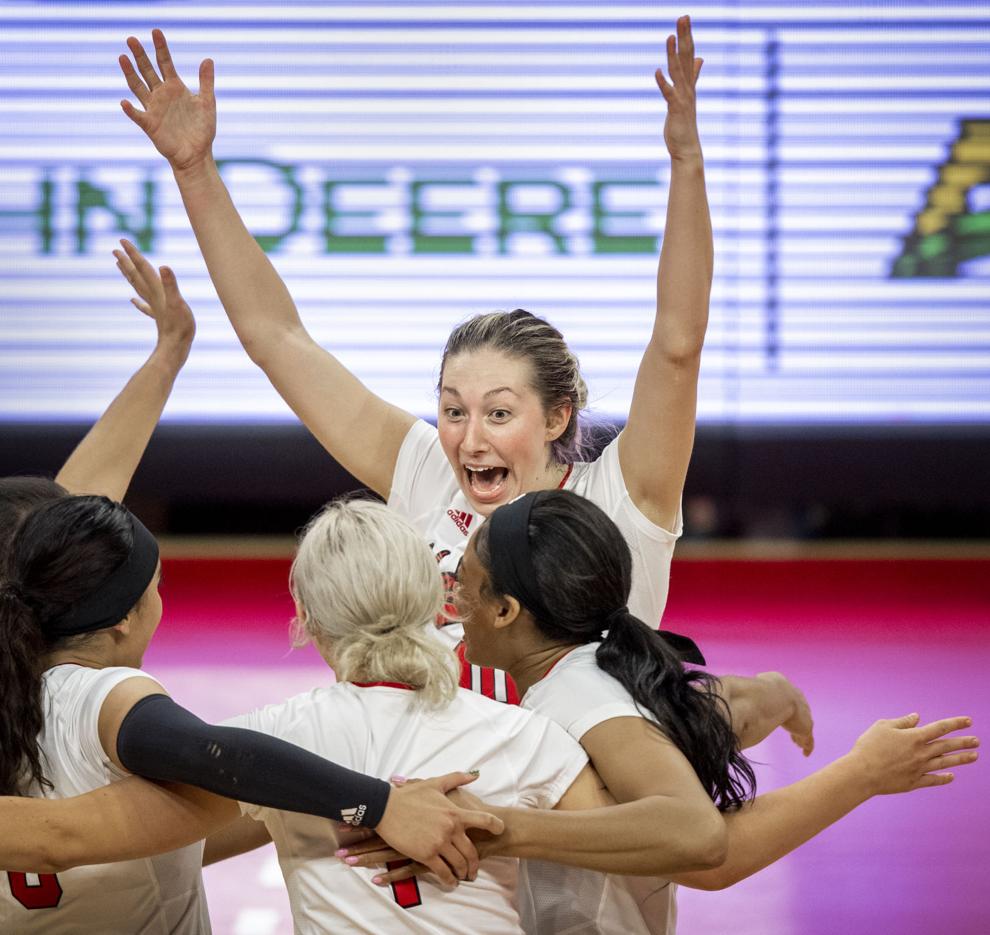 Iowa vs. Nebraska, 9.25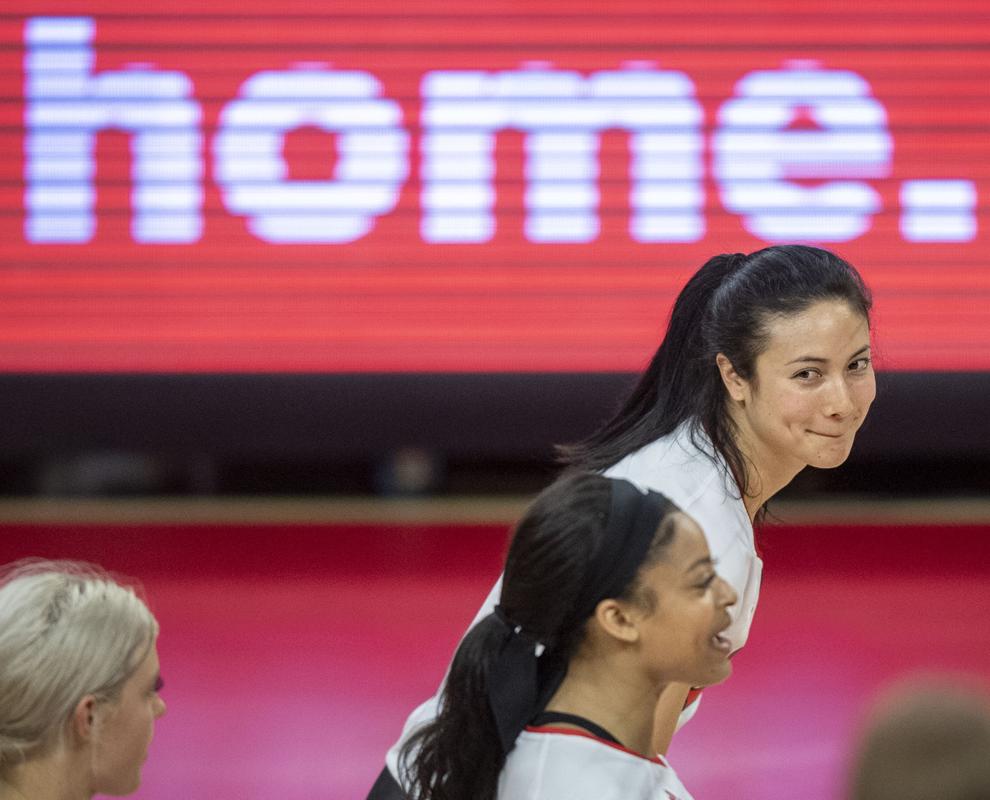 Iowa vs. Nebraska, 9.25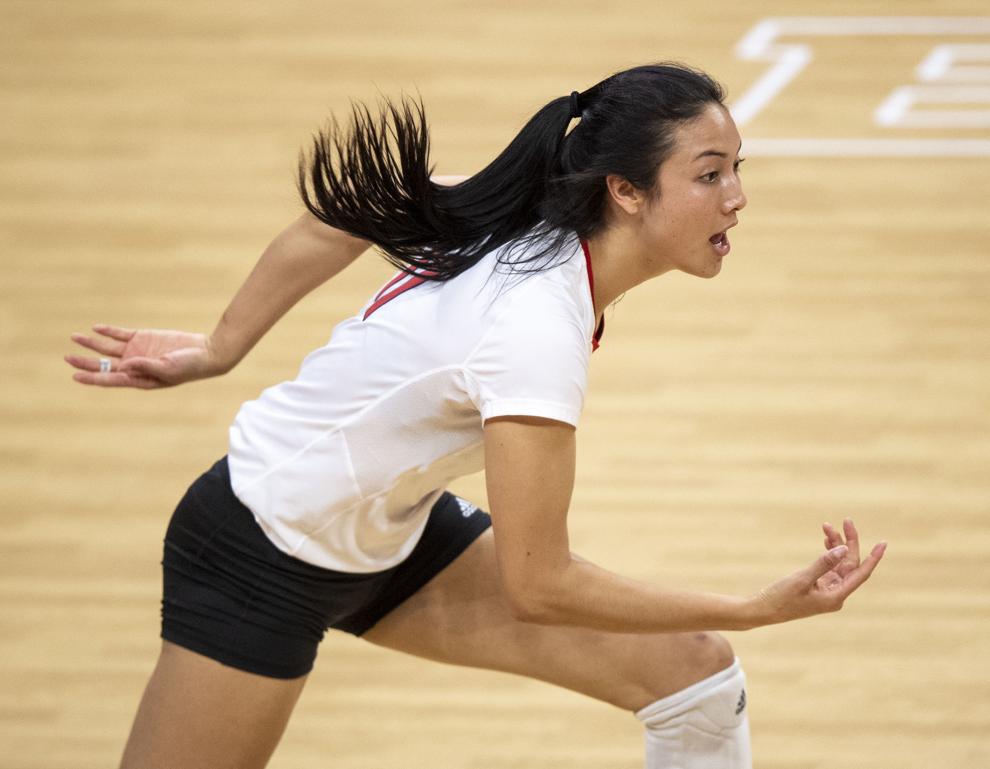 Iowa vs. Nebraska, 9.25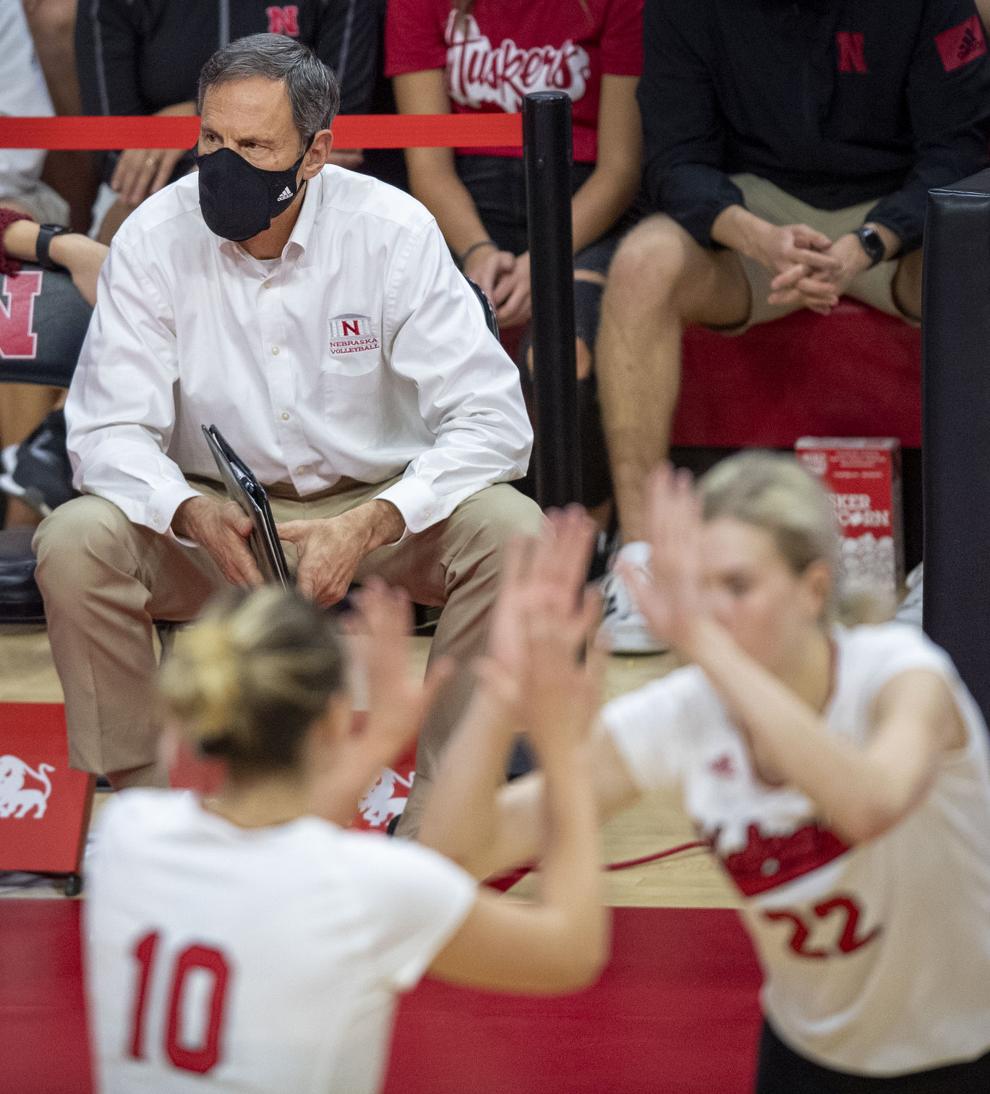 Iowa vs. Nebraska, 9.25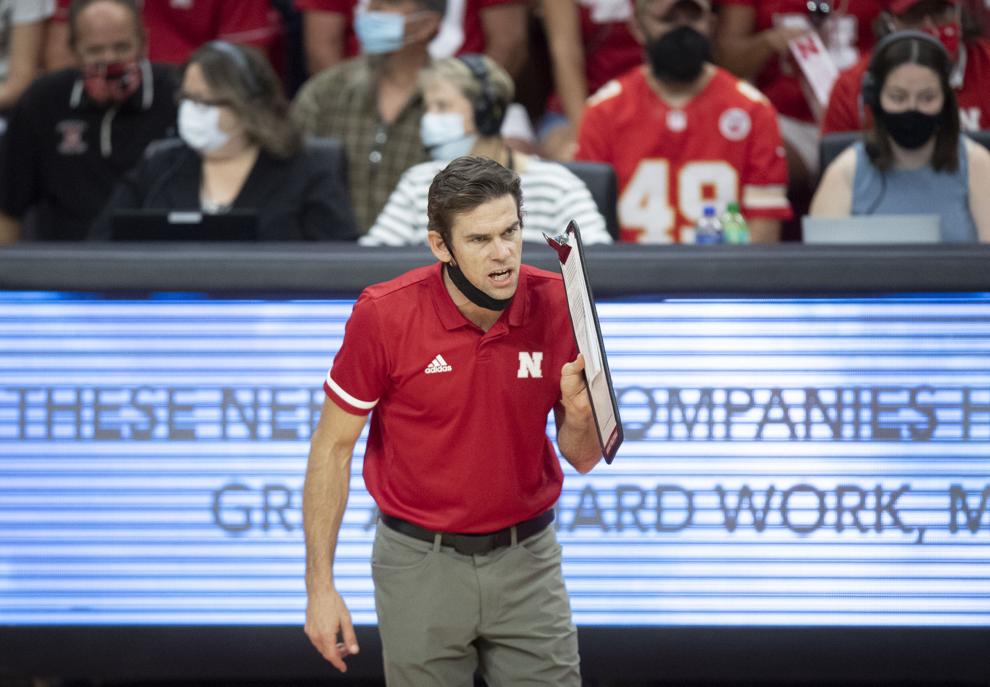 Iowa vs. Nebraska, 9.25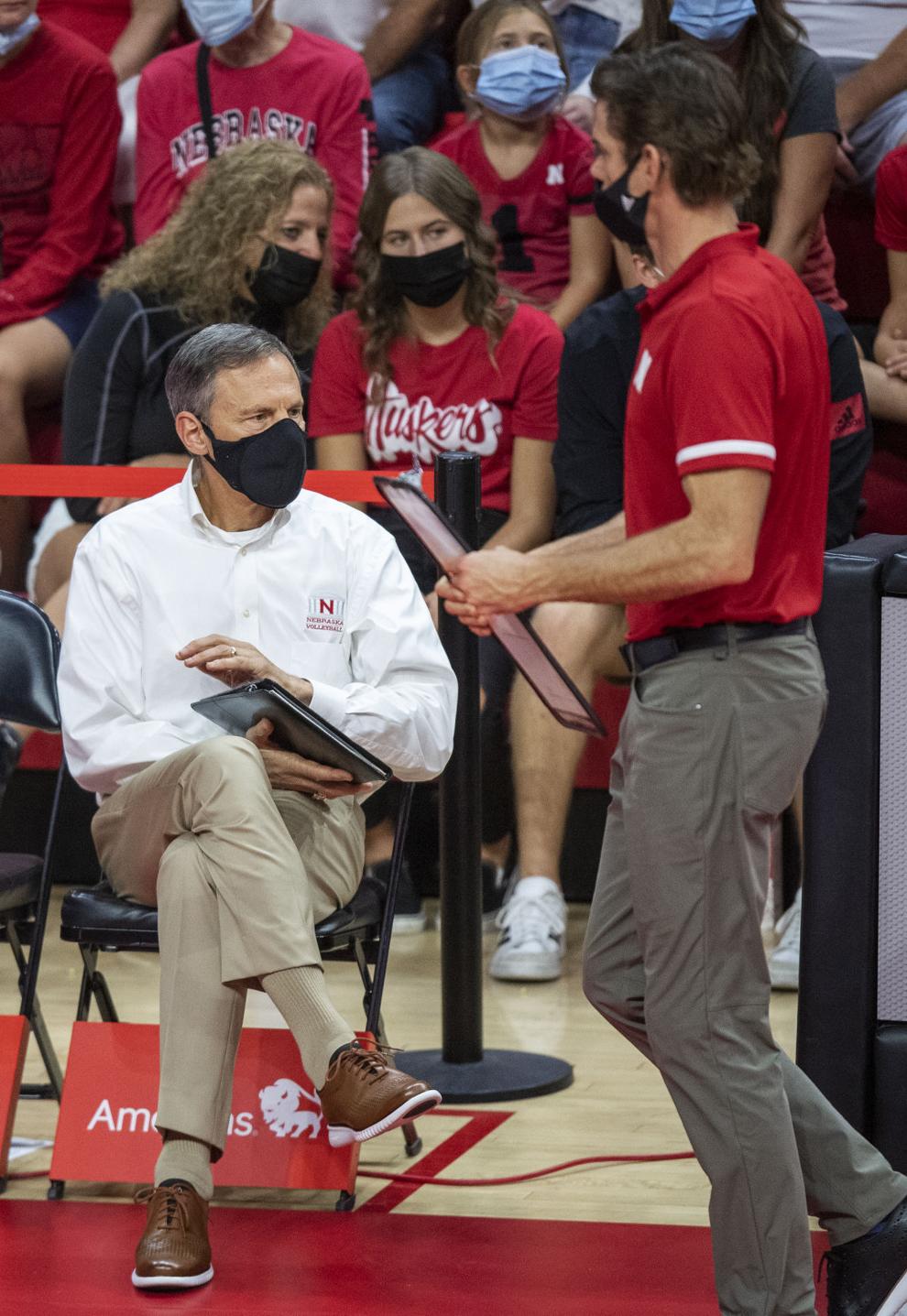 Iowa vs. Nebraska, 9.25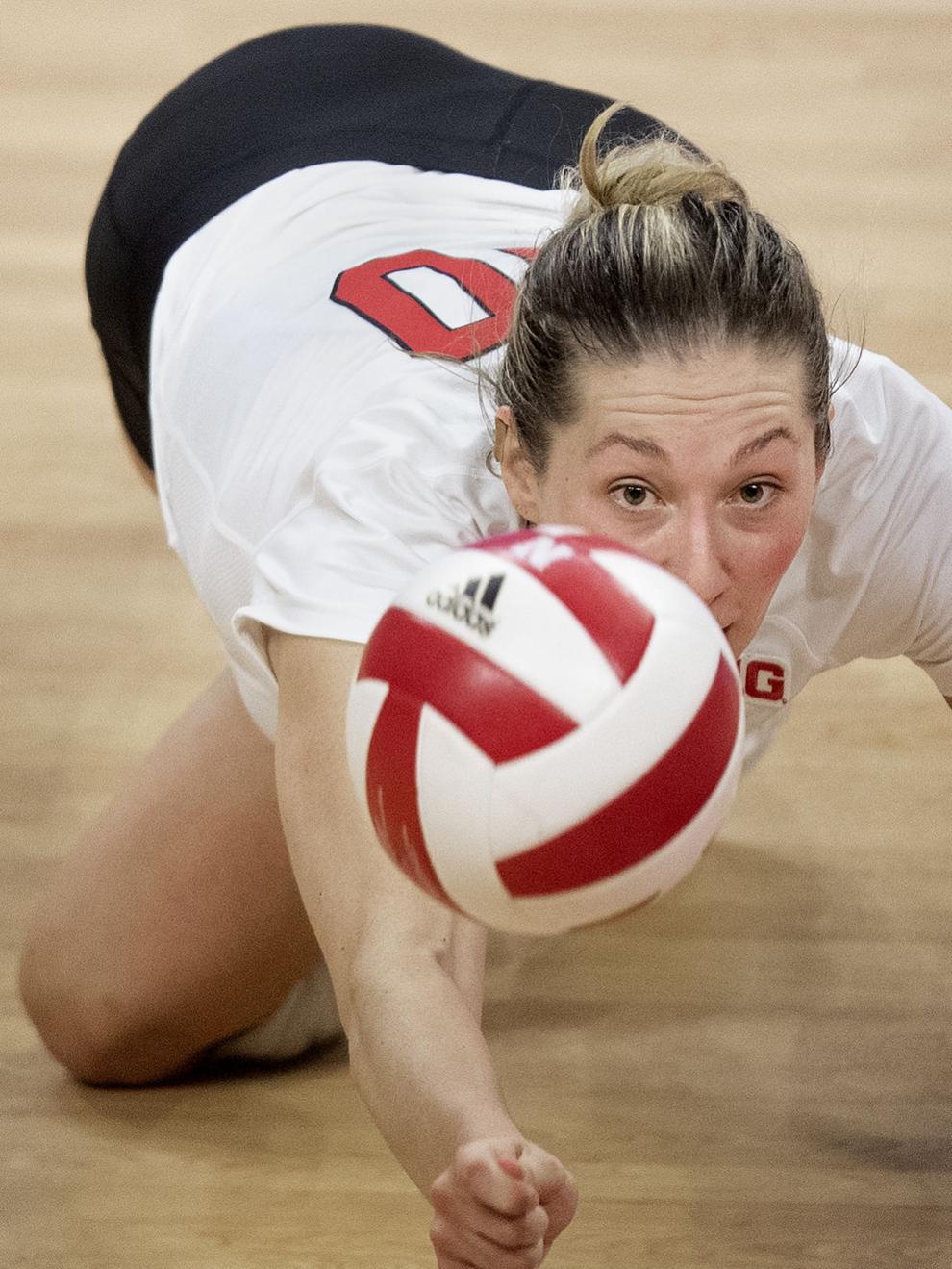 Iowa vs. Nebraska, 9.25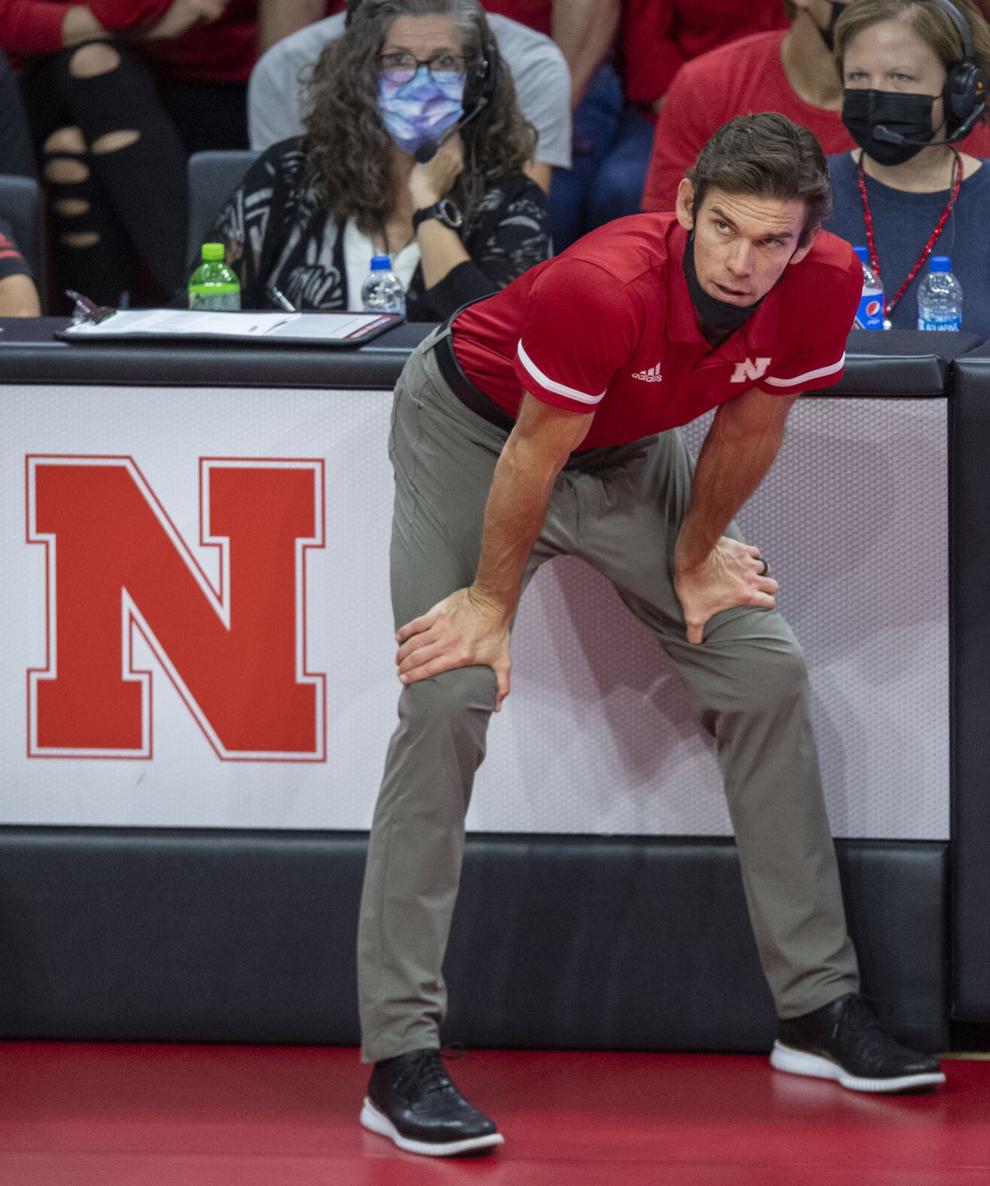 Iowa vs. Nebraska, 9.25