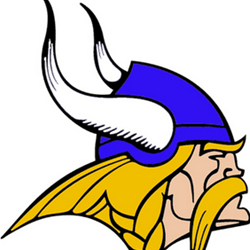 The Lakeview boys golf season came to an end on Tuesday at the district golf tournament in Grand Island. The Vikings ended the season on a high note, shooting their best team score of the season with a 369. 
Junior Landon Bignell led the team with a 83, which earned him 21st place.
Head coach Alex Heard said Bignell's score could have been lower, but since Bignell was chasing state and trailing by a few strokes, he was forced into a riskier style over the final few holes.
"I said we have to get aggressive now," he said. "I didn't let him know where he was at but he know that he probably needed to take a couple strokes off before we got into the club house.
"That was a little bit of pressure. We had to attack everything. We had to get ultra aggressive down the stretch to get him an opportunity." 
You have free articles remaining.
Heard said overall he was happy with the Vikings' final tournament.
"I was actually really pleased with our performance," he said. "I thought we got a lot out of our group of kids this year. I think it all culminated in a pretty nice score for us. We had one of our best scores for the season. To end on a high note for us felt pretty good." 
Logan Jaixen shot a 90, Jaden Johnson carded a 92, Carsten Loseke shot a  104 and Bradyn Kucera tallied a 107.
Johnson was the lone senior on the starting varsity squad giving the Vikings several with varsity experience returning in 2020.
Adams Central won the tournament shooting a 300.