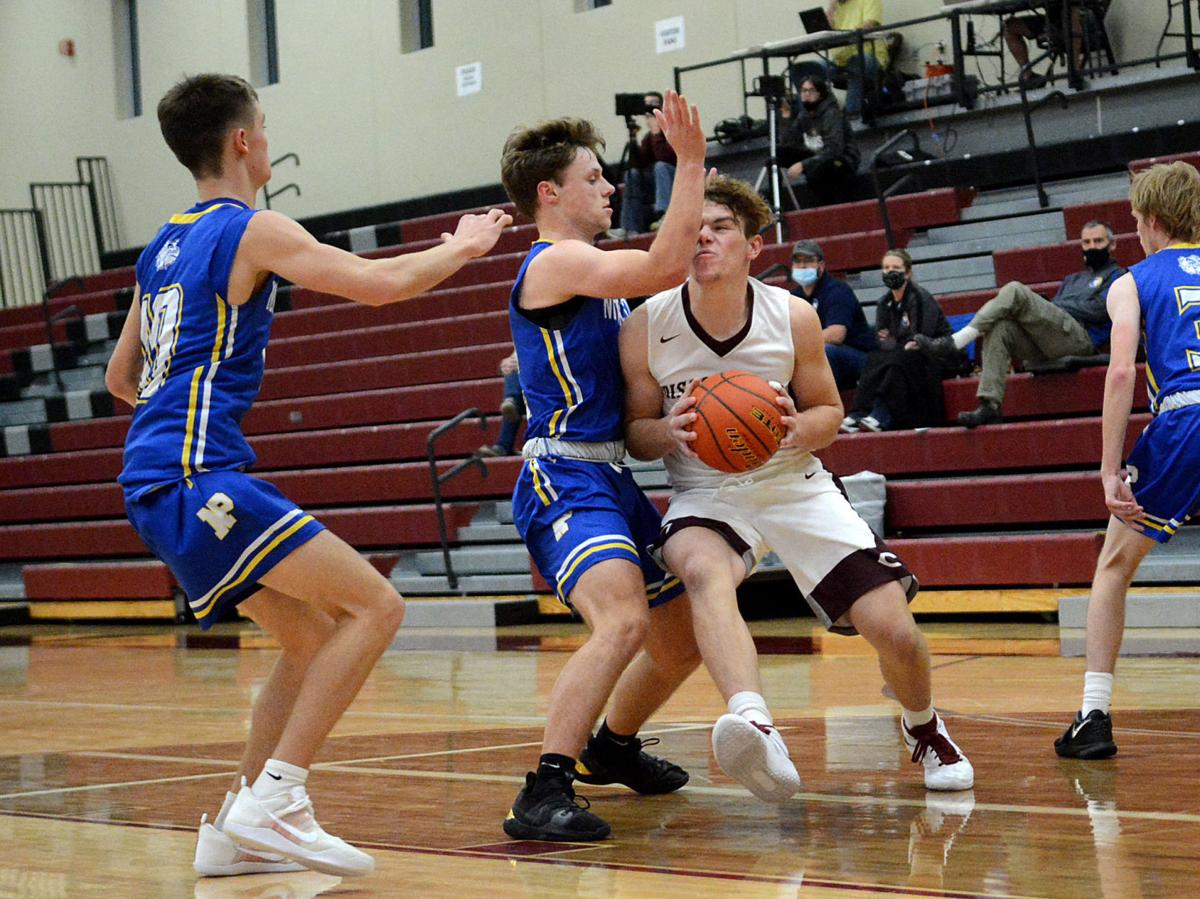 Bad news has been the constant for Columbus High boys basketball through six weeks of the current season.
More was handed down Thursday when the Discoverers learned upcoming games for this weekend have been postponed. Two more makes the current streak three in a row following a postponement of the home game against Lincoln High last Saturday.
Columbus was scheduled to face Lincoln East and Papillion-La Vista in back-to-back home games Friday and Saturday. Instead, the Discoverers will have gone 17 days since their last competition at Fremont on Jan. 5.
"I'll continue to emphasize with our players that 90% of life is how you respond to circumstances," coach Jordan Hitchcock said. "Circumstances are up and down but the way we respond rests on what we value. Our team values are belief, love, effort and excellence."
CHS officials announced Thursday afternoon that Lincoln East will be made up on Feb. 2 with a 7 p.m. tip off. If the Papillion-La Vista contest isn't rescheduled before next Friday the next time the Discoverers will hit the court is Jan. 22 against Grand Island.
This current run of postponed games fits a theme of adversity for Columbus. The Discoverers have suffered injuries to starters Garrett Esch and Ean Luebbe. Junior Kaleb Mulder, a potential starter before the season, hasn't yet played. Tadan Bell, who earned his way into the lineup due to injury and solidified his role, was injured before the Jan. 5 game at Fremont and was out as well.
Esch injured an ankle before the Dec. 18 home game against North Platte and has yet to suit up since. Luebbe went down during that game but is back in the lineup. Mulder broke a hand in preseason practice. Then, in a cruel twist of fate, injured the other in pregame junior varsity warmups Jan. 5.
"I am extremely proud of the way our players have responded to the plethora of injuries this season," Hitchcock said. "I know they will respond positively to the complications we have faced in regards to COVID."
The Columbus High girls are still set to travel to Lincoln East on Friday then host Papillion-La Vista on Saturday. The girls Saturday varsity game has been moved up to 3:30 p.m.
"At this point, I don't know," Hithcock said about whether he'd rather have the team playing or resting up and recovering. "On one side of the coin, guys need rest. On the other side of the coin they need to be in shape and learn in game situations.
"Not playing addresses the first side but ignores the second. I'm not sure which one we need more right now."