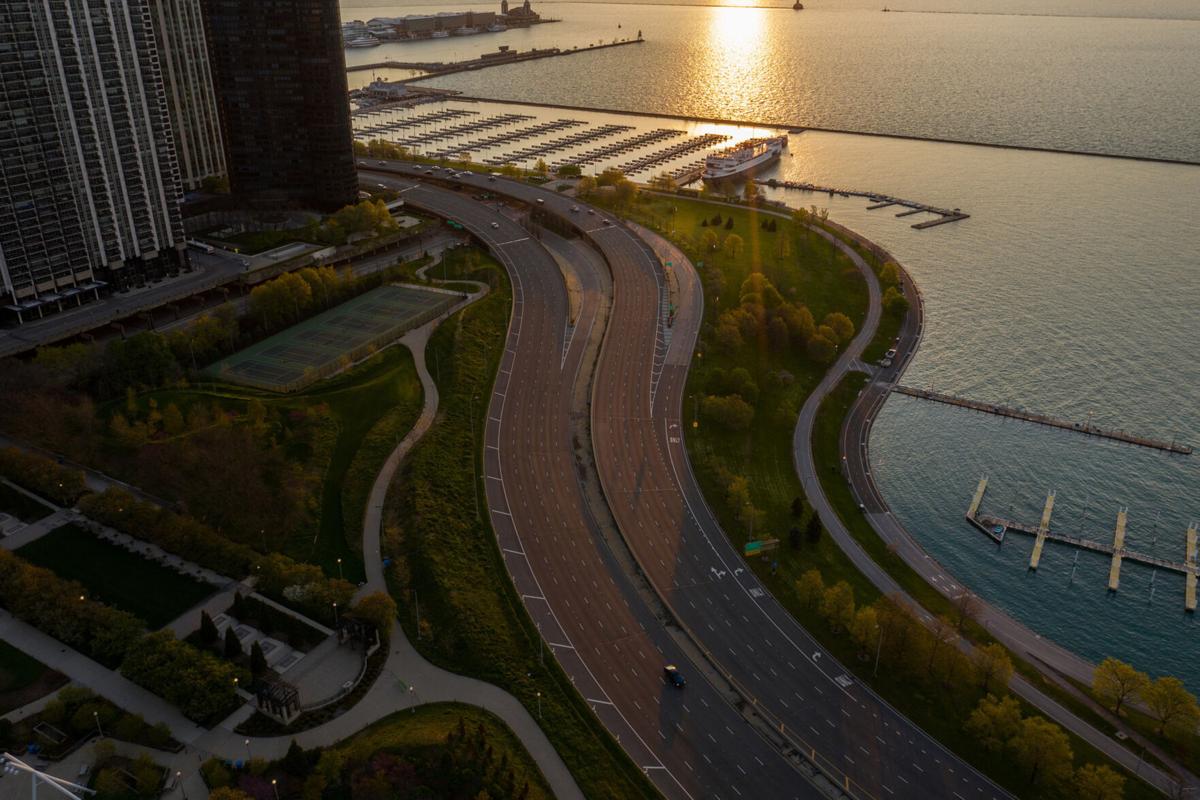 Imagine a NASCAR event on the streets of Chicago — cars racing down Lake Shore Drive, framed by the skyline and a glistening Lake Michigan.
According to a Sports Business Journal report Tuesday, the racing organization is exploring the idea of a Chicago street race with a June virtual racing event serving as a dry run, although NASCAR stopped short of publicly confirming it.
A real-life race would be in 2022 at the earliest, but SBJ said NASCAR "is still in the early to middle stages of putting the project together and it's possible the project could get delayed."
First up is June 2′s virtual iRacing event set on a simulated Chicago street circuit. Televised by FS1, it's the fifth and final Pro Invitational Series competition of the spring.
NASCAR and John Henry's iRacing reportedly worked with the city of Chicago, the Specialized Marketing Group and the Chicago Sports Commission to get a 2.19-mile virtual course scanned using iRacing's proprietary technology.
Its simulated 12-turn circuit includes Lake Shore Drive and other streets, Grant Park and the city's skyline, with the finish line by Buckingham Fountain.
NASCAR moved on from using Joliet's Chicagoland Speedway, leaving the Chicago area without a sanctioned event. Never in its 73-year history has it staged a Cup Series race on a street course, SBJ reported.
Staging street races can be challenging and expensive, but there's renewed enthusiasm for them as of late. IndyCar's inaugural Music City Grand Prix is set for August in Nashville, and F1 has a new Miami street event scheduled for next year.