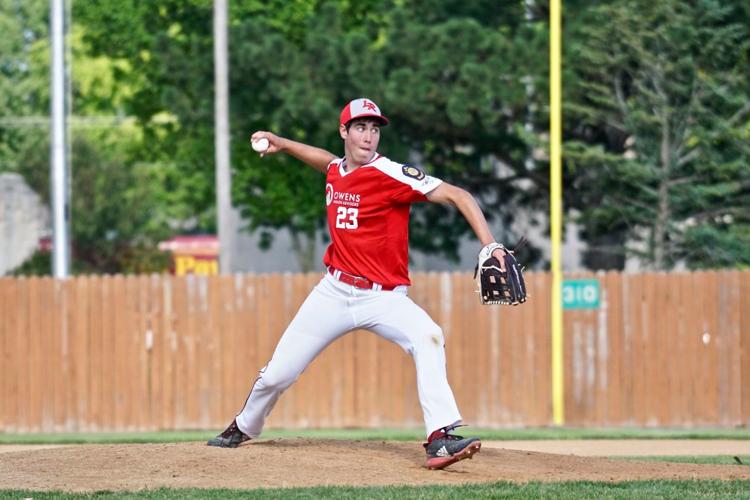 Jacob Sjuts dazzled again Adam Van Cleave was a force at the top of the lineup and the Owens Wealth Advisors Junior Reds remained unbeaten with a 5-0 shutout victory over Battle Creek on Friday at Pawnee Park Legion Field.
Sjuts took to the mound for the second time this season and was just as dominant as his season-opening start on June. He again allowed just one hit but, in better baseball shape the second time around lasted six innings compared to three and sent 11 Battle Creek hitters back to the dugout with strikeouts.
He now has thrown nine innings in 2020 with two hits allowed, no runs and four walks. His hits and walks per innings pitched (WHIP) stands at an impressive 0.667.
His effort was backed up by center fielder Adam Van Cleave. Van Cleave was 3 for 4 with a triple and a run scored. He jump-started the offense with a leadoff single in the first that turned into a 2-0 lead. Lakeview then added single runs in the third, fifth and sixth. Sjuts did the rest.
"My curveball was working really good today," Sjuts said. "I had a lot of movement and I was showing the fastball. Everything seemed like it was working today."
The Battle Creek lineup would wholeheartedly agree.
Sjuts hit a batter in the first but struck out the side, walked a batter in the second but struck out two, walked another in the third but picked up another K and picked off a runner, walked the leadoff in the fourth but induced a ground ball for a double play, struck out the side in the fifth and worked around a one-out walk and a two-out single in the fifth with a weak tapper in front of the plate.
Only three Battle Creek hitters made it as far as second base and none to third.
"Jacob did a nice job on the mound, and he didn't give up a hit until the very end there," coach Travis Tessendorf said. "When he throws strikes and he's overpowering, we can just sit back and play defense."
Van Cleave was one of two Lakeview players with multiple hits. Shortstop Kolby Blaser went down swinging in his first at-bat then had two doubles sandwiched around a single.
Van Cleave started the offense with a single past short, stole second and reached third on a passed ball. Eli Osten's double to center scored him two hitters later. A walk to Jordan Kracl then an error at second off the bat of Jason Sjuts brought Osten home.
Blaser led off the third with a double, advanced to third on a throwing error then scored when Ostend's grounder turned into an error at first.
Blaser started more scoring in the fifth with a leadoff single, stolen base and run when Osten's fly ball to right turned into an error.
Jason Sjuts tosses a one-hitter in Owens Wealth Advisors 5-0 win over Battle Creek.
Cooper Tessendorf scored the final run in the sixth on a fly ball to right that turned into a four-base error.
"We were a little flat hitting the ball; too many fly balls," Tessendorf said. "We left seven, eight guys on base. ...We left too many guys on base in scoring position where, if we put the ball in play...but we just hit fly balls. Give them credit, they had two nice pitchers that came in and threw hard. We just couldn't get on top of the ball."
Battle Creek's Dylan Amick started and went four innings with six hits, one earned run and five strikeouts. Korbyn Battershaw followed with the final two innings, one hit, none earned, two strikeouts and none walked.
Yet, while they were good, their defense committed six errors. Though not an excuse, Tessendorf said that could have had an effect on his team's inconsistency at the plate.
"It's not played real clean and sometimes you can be a little flat, and the sun was tough tonight. It was tough out there in right field," he said. "That's just part of the game, but give credit to us, too. Cooper ran out that ball and ran the bases; Kolby ran all the way out that probably should have been caught. When they drop, we take advantage of them; that's part of baseball, too."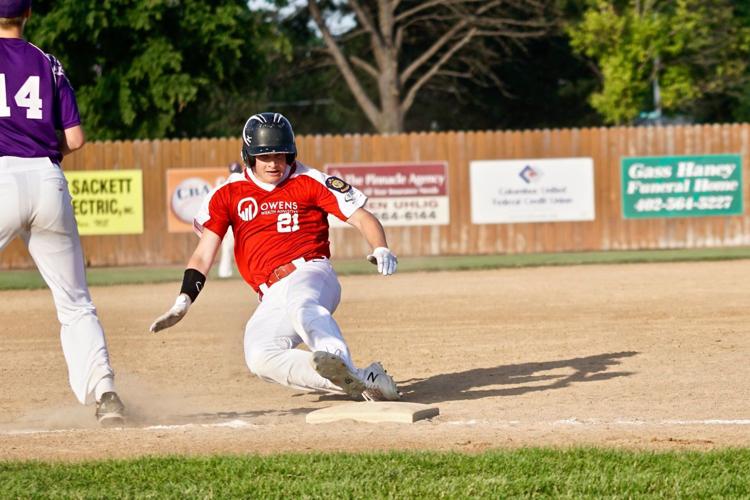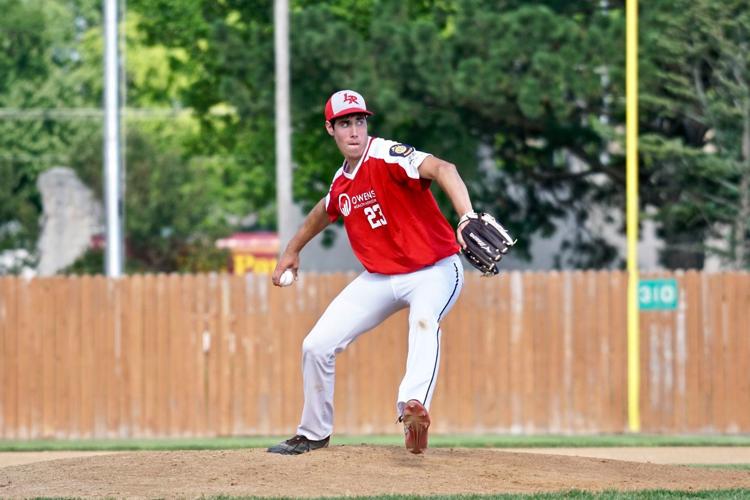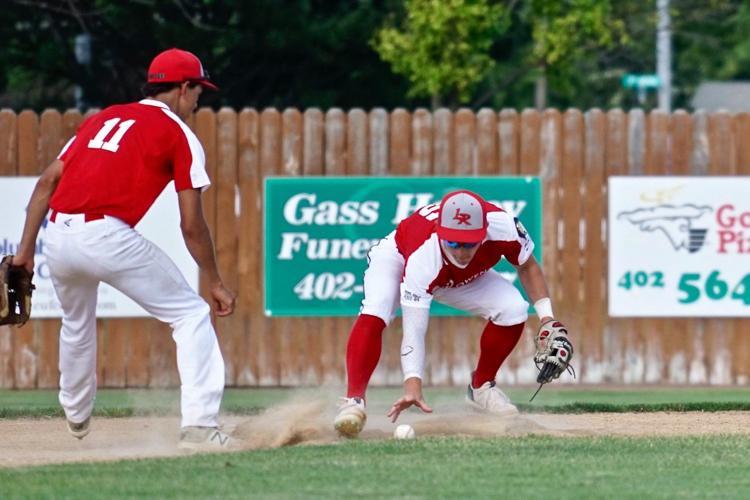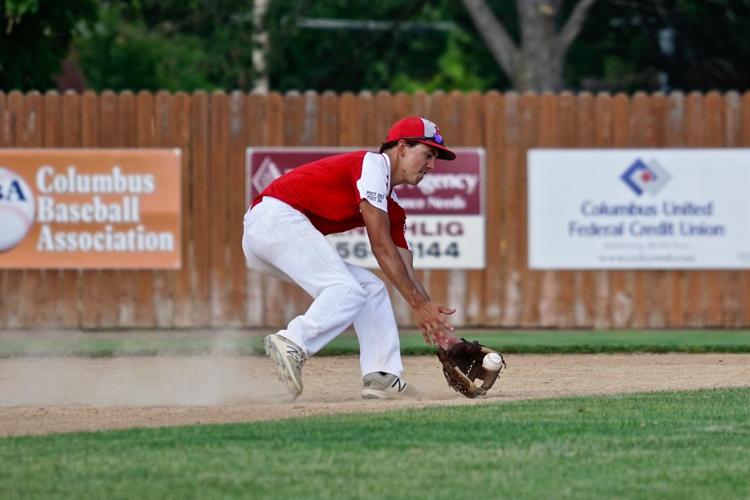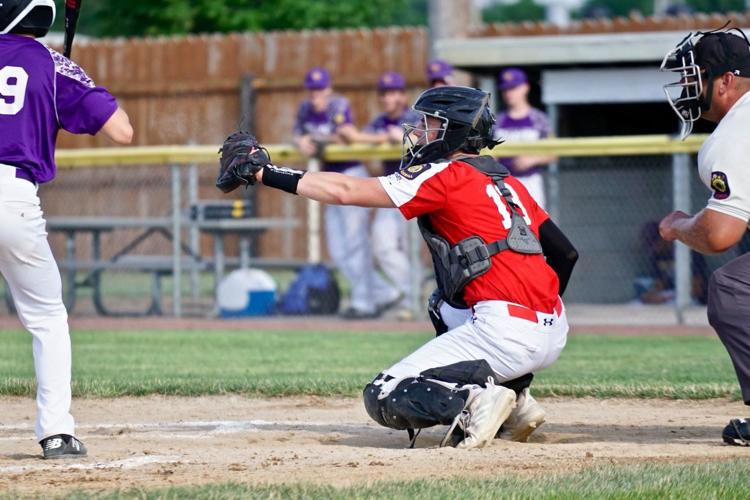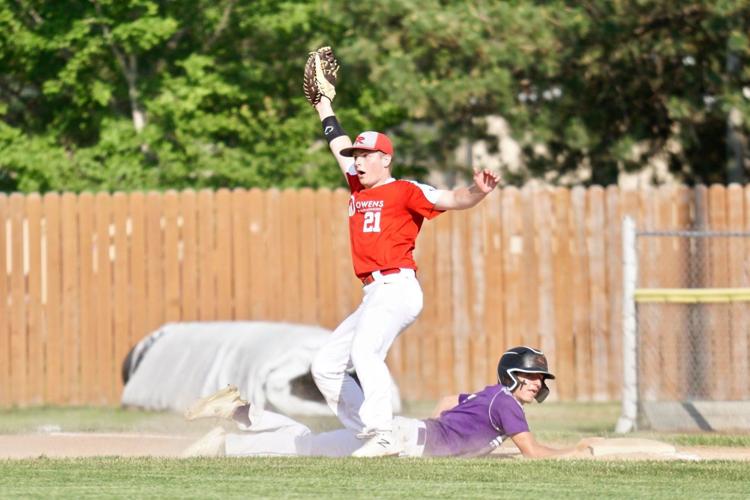 Be the first to know
Get local news delivered to your inbox!