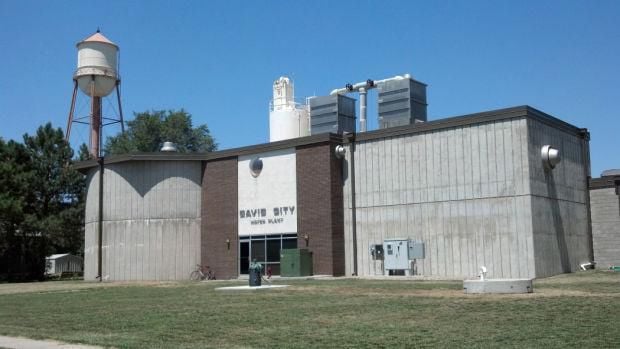 Members of the City of David City Council approved an agreement with TransCanada Keystone Pipeline LP to provide water services while the pipeline being constructed during its regular meeting on May 13.
The company is an agent of TC Oil Pipeline Operations Inc. A map on TC Energy's website shows a line of where the Keystone XL Pipeline will be constructed; this travels southeast through the Madison County, a small portion of Stanton, the border of Platte and Colfax counties and Butler County before continuing through Seward, Saline and Jefferson.
The agreement states that water will be used during the pipeline's construction for dust control, dust abatement, horizontal directional drilling and hydrostatic testing.
During the council meeting, it was noted that the pump station is located near the municipal airport.
TransCanada will pay a monthly administrative fee of $146.14 during each month it receives water in addition to $3.41 for every 1,000 gallons of water for the first 10,000 gallons. After the initial 10,000 gallons are met, the fee is increased to $3.87. The company must also pay a $265 deposit.
"It's just more revenue for the City and its water we can handle," City Administrator Clayton Keller noted.
The Banner-Press reached out to TransCanada for comment but had not received a response by press time Tuesday.
In other business, council members heard an update on the city's water treatment plant which has been changing.
Aaron Gustin, interim water department superintendent, reported that recent water testing results showed increased manganese levels.
"As of Monday, we reinitiated line softening process at the water treatment plant due to the manganese levels we were not comfortable with," Gustin said. "That will remain in place until something is done differently or we find a more efficient way to treat the manganese that is in our water system."
The City has begun using lime to soften the water and bring manganese levels back down.
Gustin noted that some issues have already come up, such as the need to replace two cylinders.
"As we all anticipated, the costs of water maintenance is gonna kick us in the teeth," he said.
It was also noted that the City had been receiving complaints of brown water. Gustin said this is due to residual chlorine reacting to cast-iron pipes.
"We have a half-cent sales tax to use for our water system. We've got to this summer get those valves replaced," Mayor Alan Zavodny said. "I'd just like to see us keep moving forward with that as much as we can. This summer's plan is getting our valves replaced."
Gustin added that he suggested the 3rd Street water main being the first project.
"I feel that would be a good place to start," Gustin said.
Additionally, City officials held a further discussion on the COVID-19 situation.
"Our demographics are an elderly population," Zavodny said. "I'm comfortable with what we're doing right now, but people are getting impatient."
Keller noted that the Hruska Memorial Public Library has formulated plans to reopen to the public which includes allowing employees to come back to work to begin deep cleaning and sanitizing equipment and the building. The Board of Directors is hoping to have patrons back in the building in a few weeks, Keller said, with special times designated for adults and children and sanitizing completed between the two groups.
The City's ball field was a topic of discussion as well. City officials agreed to allow for those in charge of kids' summer sports two weeks in which to formulate plans to practice and participate in games while reducing possible COVID-19 exposure.
Be the first to know
Get local news delivered to your inbox!