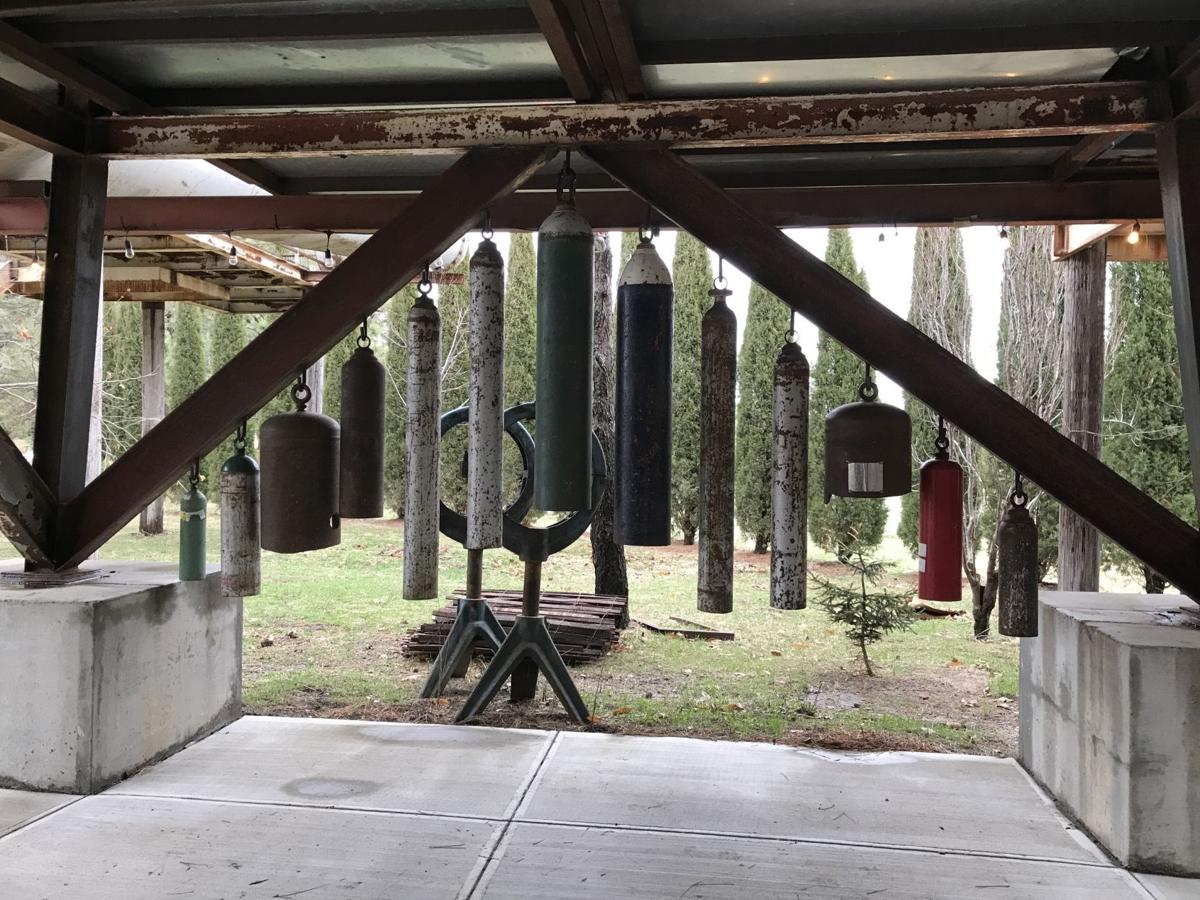 Barton "BJ" Barcel has been working on a treehouse for seven years.
The towering structure — located at Barcel Mill and Lumber Company along Nebraska Route 64 near Bellwood — is like something out of the Jules Verne stories Barcel loves.
The treehouse is huge at 850-square-feet and decorated with various scrap art projects, including robot sculptures, an elevator built to look like an old rocket and a soaring spiral staircase tower.
The top of the treehouse and the upper part of the tower are visible from Route 64. At night, the lights adorning the structure are visible through the surrounding trees.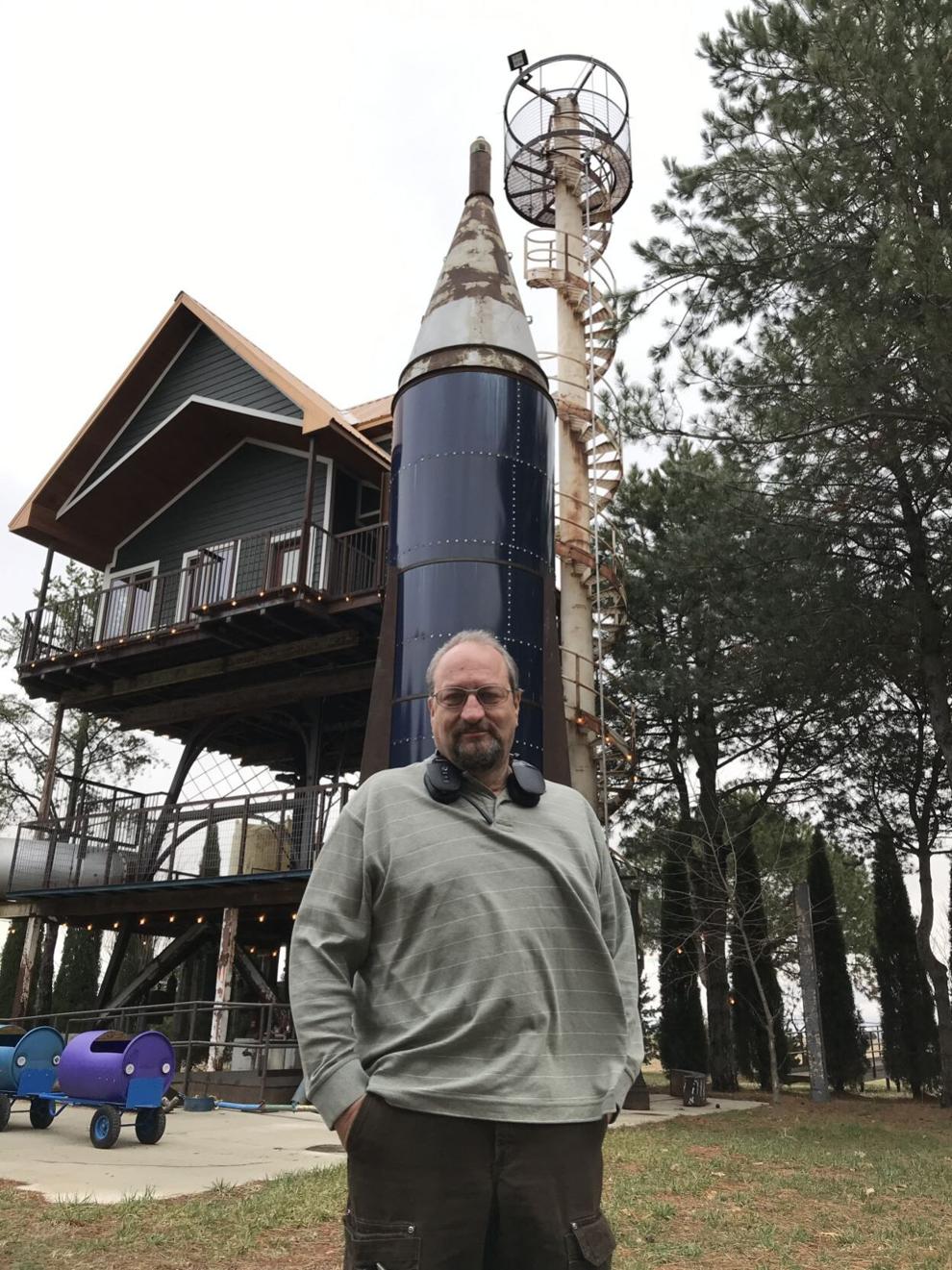 "Sometimes I come home and there might be a car parked out there and people standing all around the structure taking pictures," Barcel said. "...In the summer when people are traveling, probably three or four people a week will pull off the road."
Barcel often holds events at the sawmill and said visiting children love to play in and around the treehouse.
"I want this to be a big hamster cage for little kids. Tubes to run through, slides to go down. The whole thing is supposed to be a bit of a dream world," Barcel said.
After spending a day there, parents often tell Barcel their kids are out cold before getting a mile down the road.
Columbus Connection Christian Church Youth Pastor Joshua Muehlbauer has brought members of his youth group to those kinds of events before. He said the treehouse is always a point of interest.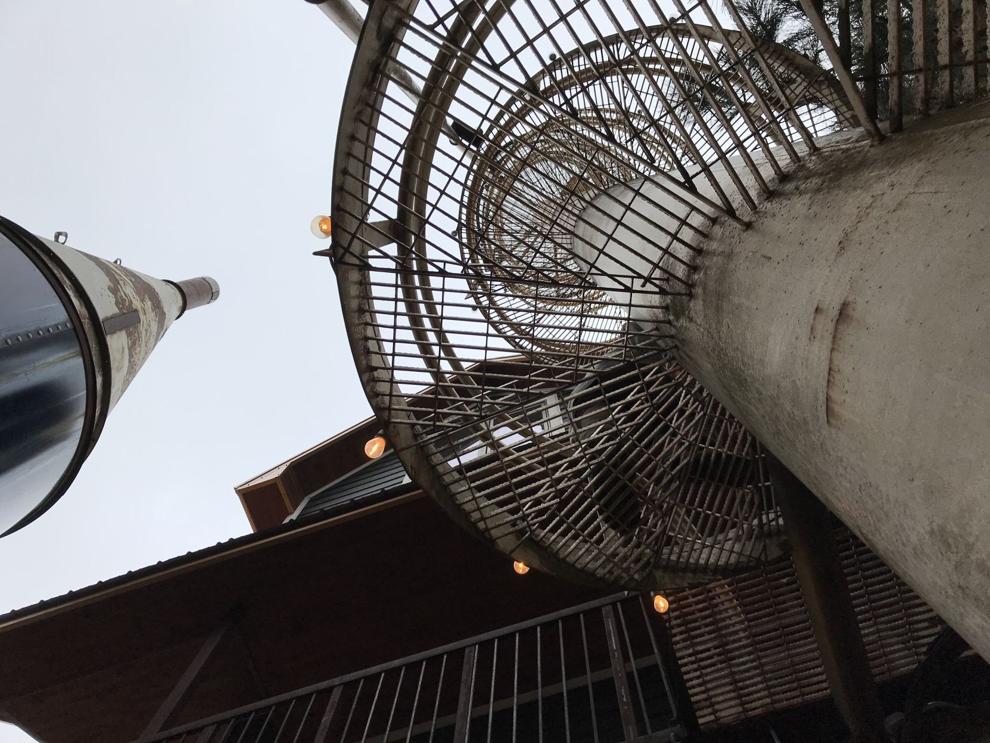 Muehlbauer said he first saw the treehouse when it was still mostly just a frame.
"To be able to climb up in there and be in that huge staircase and walk up into this frame and hang out up there, it was still impressive, to have a huge view up top," Muehlbauer said.
These days, he said, calling it a treehouse is almost an understatement.
"The kids love going up there. He's got a siren up there," Muehlbauer said.
There's a set of bells hanging underneath the treehouse made from empty oxygen tanks. Barcel said kids like to push and pull them, tolling the bells so loudly they can be heard from the sawmill.
Many of the fixtures in the treehouse are scrap items Barcel has kept.
He set aside one of the spiral staircases now inside the building when he was 15-years-old, and that's just one of the pieces he has collected over the years.
"I save junk just to make it look interesting," Barcel said, wryly.
Dan Aeschliman helps Barcel with a lot of the welding that goes into building the structure and creating the metal amalgamations. 
Aeschliman, who has been welding for 30-odd years, has been a part of the project since the beginning.
Aeschliman got to know Barcel after meeting him at church. At the time, Aeschliman was an on-the-road pipe welder.
"I decided that I was going to start my own little business because I was tired of being on the road. And I didn't realize that a sawmill was going to be one of my biggest clients," Aeschliman said, chuckling.
Aeschliman started working for Barcel by doing repairs on heavy equipment.
"He told me about his dream of building a treehouse," Aeschliman said. "I told him, 'You design it, I'll weld it.'"
The rest is history. Aeschliman said he has done about 95% of the welding on the treehouse.
"Everything that's in that treehouse is recycled from something," Aeschliman said.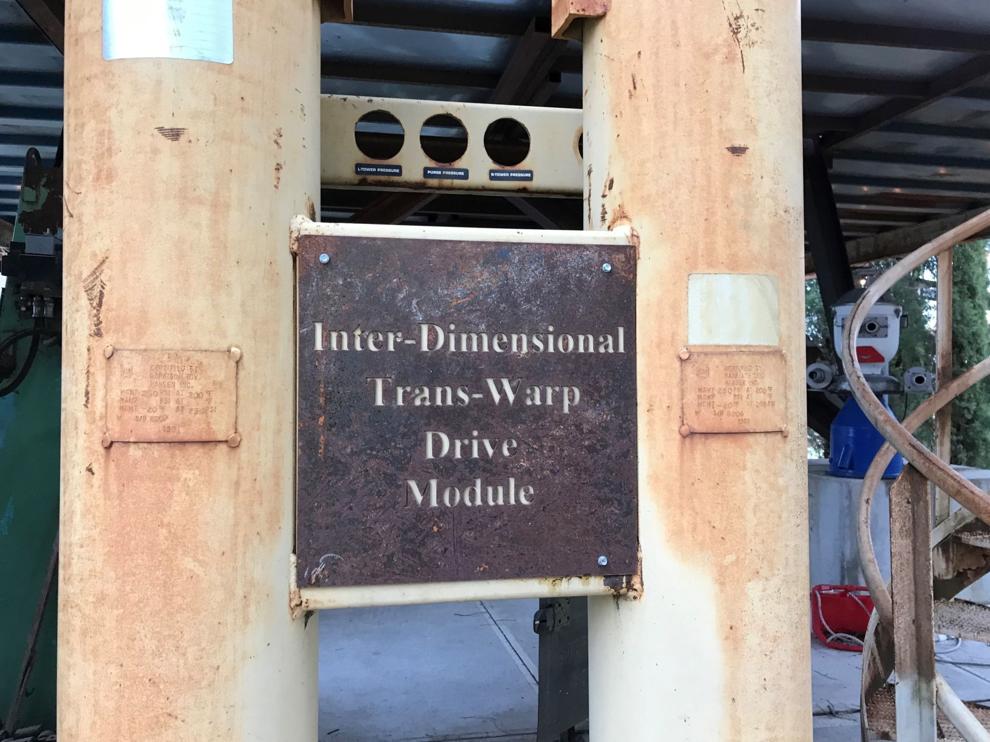 Barcel has plans to make the inside of the treehouse just as dreamlike as its exterior.
"The treehouse is all about wood so we used all different kinds of wood when we built it," Barcel said.
The window trimmings, floors and beams are all finished wood. The door to what will become a Noah's Ark-themed bathroom is a huge slab from the heart of a tree.
Barcel said he hopes to hang metal leaves, engraved with the names of visitors, all around the upstairs bedroom so that when the windows are open and a breeze blows through, they rustle like the branches of a living tree.
All of that work in due time, of course. A behemoth of a project, the treehouse isn't quite finished yet.
Barcel is a busy man, after all — he runs or helps run more than a dozen companies. Barcel said he started the treehouse as a project to return to when he wants to unwind. He works on it when he has time.
And, Barcel acknowledged, parts of it may not be finished in his lifetime. He has strategically planted sycamores around the treehouse, which he plans to trim and train to grow through, up and around the structure.
"I'm going to trim these trees until I'm too old to do it anymore," Barcel said. "...When my kids get to be my age and you come out here, this will look like it's standing in these huge trees but it won't be touching any of it."
Barcel's vision is clear.
"There's really never been any prints. He tells me how he wants it done. Sometimes we'll draw something out on a napkin while we're having a hamburger and then I'll put it together," Aeschliman said. "...I think he sees the finished product instead of seeing the parts. … It's really cool, the way his mind works."